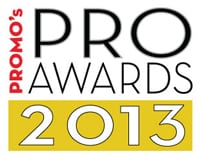 Campaign: Monster Joins Forces with Marussia F1
Brand: Monster Worldwide, Inc.

Agency: The Marketing Arm

Job recruitment and hiring is arguably as stressful for companies seeking qualified employees as it is for workers seeking employment. Online recruitment provider Monster Worldwide had a great deal of success in the United States in 2010 with its Cool Jobs campaign, which found, well, cool jobs for qualified candidates within a high-profile partner company. In 2012, it engaged The Marketing Arm to help it repeat that program's success overseas, teaming with an organization known worldwide: auto racing behemoth Formula One.
In January 2012, Monster became the official career services provider of the Marussia F1 Team, based in Oxfordshire, UK. Working with Marussia F1's HR department, Monster revamped the team's hiring website, regularly posting custom videos, photos, and other content. The site was launched in 23 markets and 10 languages worldwide. Monster also posted 17 videos on social media, including its own YouTube channels, which received more than 350,000 views globally.
To further spread the word, Monster ran a contest on its social media, with the winner gaining exclusive access to the Marussia F1 team—one way to ensure that job applicants were racing enthusiasts and in sync with the brand. In addition, it hosted three on-track events and two factory tours, not only to reach prospective employees but also to let other employers know that Monster was much more than a passive online job-listings boards; it was also an active, innovative recruiter.
The goal of the yearlong campaign was to drive 875,000 visits to the hiring site, 500,000 job views, and 10,000 applications from at least 50 countries. By the end of the year, the site had received more than 1 million visits, 880,000 job views in 113 countries, and more than 17,800 candidates from more than75 countries. Monster and Marussia F1 had hoped to ultimately hire up to 40 employees across its four business divisions, and sure enough, 41 employees were hired. Talk about a job well done.