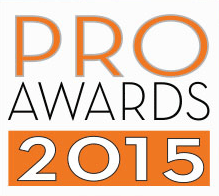 Campaign: Nike #RiskEverything
Brand: Nike
Agency: Jack Morton Worldwide (Singapore)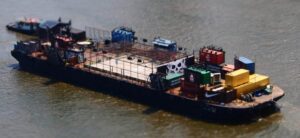 When you think of vehicle-based promotional campaigns, images of tricked-out trucks and trailers traveling cross-country come to mind. But what about a soccer pitch floating on a barge? That's the vehicle Nike used for the Southeast Asian portion of its global #RiskEverything campaign.
The athletic-gear brand launched the campaign in the run-up to the 2014 World Cup as a way to engage with soccer-obsessed teens. For the Southeast Asian market, it worked with agency Jack Morton Worldwide to host a series of matches on a 328-foot barge sailing along the Chao Phraya River in Thailand. Although Thailand had the benefit of being one of Nike's largest and fastest-growing markets in Asia, there was one major drawback: The country was in the midst of a military coup at the time.
Nonetheless, for 10 days the barge hosted the final series of matches in the Nike Formthep Chao Phraya tournament, allowing fans to watch local teams compete. Upon boarding the barge, spectators could receive soccer-related temporary tattoos or get a haircut like that of their favorite international football star. Fans could also show off their own moves and try out the new Magista football boots on a miniature revolving pitch, try on the new FC247 football boots, and check out other Nike products. On the final day, after the championship game, the barge hosted a concert by popular Thai band Body Slam and a fireworks display.
More than 15,000 teens visited the barge, driving more than 3,000 trials of Nike football boots. The campaign also generated more than 1.5 million impressions on social media in Thailand—despite the coup—making it Nike's most successful global World Cup campaign in terms of engagement. The barge as promotional vehicle was one risk that paid off.