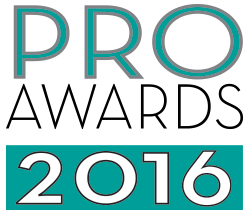 Campaign: Flo's Chop Shop
Brand: Progressive Insurance
Agency: Match Marketing Group
Other Awards for
"Flo's Chop Shop":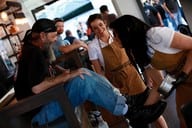 When marketing to motorcyclists, especially "rallyists" who relish day-long journeys on their bikes, it's important to show that you understand their particular needs. By catering to bikers' needs for food, tools, and a bit of pampering via its Flo's Chop Shop campaign, Progressive Insurance assured bikers that it could meet their insurance needs too.
At three summer rallies and motorcycle shows, Progressive and Match Marketing Group set up the Chop Shop, where bikers could receive free shaves, beard trims, manicures, and boot shines—just the pampering needed after 10 hours spent riding through dusty highways or muddy roads. These pit stops also offered must-haves including maps and sunscreens, as well as niceties such as live music and flapjacks in the shape of beloved Progressive spokesperson Flo. To spread the word, Progressive worked with local and social media influencers in the motorcycle community, such as Mark Nolan, Val in Real Life, and the Beantown Baggers.
Progressive added a charitable component to the campaign by becoming a sponsor of the Movember Foundation, a nonprofit that raises awareness of and funds for men's health issues. Every November the organization encourages men to shave their face and then grow a mustache throughout the month in exchange for donations to the cause. At the autumn cycle shows, Flo's Chop Shop not only offered free shaves but also donated $10 for each; it matched visitor donations too. Progressive recorded the shavings for a series of short videos on YouTube.
The motorcycle rallies and shows drew 398,000 attendees, and Flo's Chop Shop served more than 10,000 of them. The Movember videos received more than 754,000 media impressions, and the campaign raised $97,280 for the Movember Foundation. Of the booth attendees surveyed, 81% said they were likely to consider Progressive for their insurance needs, and 45% planned to get a quote from the company.