Newsjacking Best Practices: Aviation Gin Hitches Ride on Peloton Controversy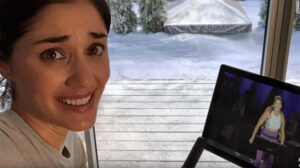 Sometimes one brand's marketing faux pas can be another's marketing opportunity. That was the case for Aviation Gin this week, which capitalized on the negative feedback Peloton received from an advertisement that showed a husband gifting an exercise bike to his wife for the holidays.
Within a week, the gin maker had casted the now-famous actress from the Peloton ad in a new commercial that poked fun at bike company's expense. Instead of pedaling in place, she's without her husband—and enjoying a drink.
This savvy PR move, known as newsjacking, is a way for brands to contribute to a conversation that's already getting lots of media attention. But there are best practices to keep in mind when adopting this marketing strategy, according to PRNEWS, including acting and executing quickly, getting buy-in from the c-suite and avoiding being perceived as opportunistic.
---
Other articles you might enjoy:
---