Public Relations vs SEO: Which is Better for Online Reputation Management?
Public relations firms and SEOs have been duking it out over who's better at online reputation management for decades. PR firms claim better media mentions improve brand sentiment, while SEOs argue these placements are meaningless without search visibility. So who's right?
Let's dive into the pros and cons of each strategy.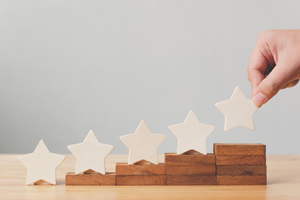 What PR does for reputation management
There's no doubt that public relations agencies are great at earning, buying and amplifying positive brand mentions. These carefully crafted placements help to control the conversation around your brand by shifting the narrative to something more positive.
Starbucks is quite possibly the king of brand reputation management based on their impressive response to the infamous incident in one of their Philadelphia stores. They pushed out numerous headline-shaking stories to counterbalance the negative press flooding their search results in a relatively short period of time.
Not only does public relations work to present a positive brand narrative, it also helps to dilute negative press in Google's index. When there's a high topic density connecting a brand with an unflattering event, Google is likely to determine these subjects are related. PR firms can shift this density away from negative topics and towards positive press, and this influences everything from search results to autocomplete.
Drawbacks
Paid PR placements contain nofollow links, so these articles have no SEO impact if they link to any of the content you want to rank in your search results.
---
Other articles you might enjoy:
---
How SEO improves your online reputation
SEOs have a different approach to online reputation management. Rather than placing content on the biggest sites and hoping they rank for branded queries, search engine optimization companies begin by creating and/or optimizing digital assets you control.
Your company's websites, blogs and social profiles carry a lot of weight in search results, and SEOs are great at making sure they rank for branded search queries. Next, SEOs will identify or publish additional positive content about your brand, and then build links to this content from other trusted websites to improve search visibility.
Look no further than Starbucks search landscape to see the power of this strategy. Their main website, Twitter, Facebook, Instagram, Wikipedia and two of their blogs all hold top search positions. These assets make it very difficult for bad press to creep into their search results.
Drawbacks
Done improperly, SEO can hurt your website and user experience by focusing too much on search engines, and less on users. SEO content placements are also less brand-focused than pr mentions, so they won't do much to improve brand image as a stand-alone strategy. The goal of these placements is to get other content to rank for your brand.
Why you need both strategies for online reputation management to be successful
Both public relations and search engine optimization are highly specialized fields that require years of expertise, and there's often a disconnect when one attempts to do the other. SEOs fail to write compelling content that shifts brand sentiment, and public relations agencies don't have enough technical expertise regarding how Google's algorithm works.
For this reason, it's critical that brands don't see online reputation management as a choice between public relations or SEO, but rather a marrying of the two.
1. Use public relations tactics to secure positive media mentions that showcase your brand's best qualities and dilute negative press.
2. Then turn on your SEO engine to get that content to the top of Google where your customers can see it.
Finding the right balance between these two strategies is the key to a successful reputation management campaign.
Jonas Sickler is marketing director at Reputation Management.