Marketing Technologists Defined
Marketing technologists are an emerging breed in the marketing world, bridging the gap between IT and marketing and focusing exclusively on marketing tech solutions and getting the most out of them. SapientNitro recently partnered with ion Interactive's Scott Brinker to conduct a study of marketing technologists' skills, career paths, attitudes and behaviors, and the results shed some light on this new group of marketing tech specialists.
Marketing Technologist Personas
Today's marketing technologists cluster into six distinct archetypes, and they are not equivalent or interchangeable, according to SapientNitro CTO Sheldon Monteiro. Of the six archetypes – three are focused on technology and three on marketing. Respondent's self-identified skills fell into distinct clusters, revealing the archetypes.
"There was a lot of theorizing who these people are and what they do, but there was very little understanding of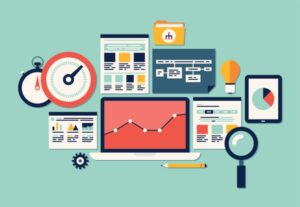 what these people are actually doing today, who they are and what their skills are," Monteiro says.
Marketing Mavens make up 26% of respondents, with their marketing skills emphasized over technology. Mavens specialize in building marketing programs using expertise in marketing strategy, strategic positioning and promotion. Data Divas are skilled in marketing operations management, CRM, data science, analytics and modeling, and they make up 17% of respondents. "They know how to acquire, integrate and make data perform," Monteiro says.
A total of 16% of respondents are Message Crafters, who are marketing strategists and content management platform experts. This type exercises considerable knowledge of the content marketing and related technologies to direct communications-oriented marketing. Infrastructure Architects also make up 16% of respondents. Monteiro says enterprise-level technology chops define this archetype, but they are also business consultants that bring a high-level understanding of a company's marketing initiatives.
Experience Engineers have one foot in technology and another in experience, and 15% of respondents identify with this archetype. They are experts in cutting-edge technology, from eCommerce to front-end technology and mobility.
Media & Marketing Analyzers make up the remaining 10% of responders and specialize in research, consumer insights and strategic planning. They think strategically about segmentation and connections planning, Monteiro says.
Titles
Survey respondents reported to the marketing department most frequently, Monteiro says. Just 8.6% of marketing technologists report into the CIO; most report into the CMO (31.4%), CEO/President (23.9%), or CDO (chief digital officer)/CSO (chief strategy officer) (5.3%). In total, 69.2% reported into the C-suite. Chief Marketing Technologists (CMTs) are similar, with just 5.5% reporting into the CIO.
One of the most surprising results from the survey was a reported skills gap in the area of information security among respondents.
"To actually come out and see that information security is the single weakest skill is alarming and a call to action for the community in general. This is the group that is being counted on by marketers to be the stewards of marketing technology, and marketing technology is only valuable when it is reliable," Monteiro says.