Manchester United & Volvo Ocean Race Partnerships Boost HCL's Profile
HCL Technologies is a $7 billion company, and growing fast in 32 markets worldwide. But chances are you may not have heard of them.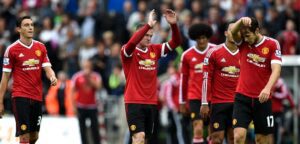 To help fix that, the IT services provider entered into major sponsorship deals with U.K. football team Manchester United and the Volvo Ocean Race to both raise the brand's profile and engage key decision makers.
"It was never about the traditional type of sponsorship deal and just putting logos on jerseys," says Matt Preschern, CMO of HCL Technologies. "We saw a great opportunity to become a digital transformation partner."
When he led global marketing efforts at IBM, Preschern had experience with IBM's partnership for the U.S. Open, so he knew the benefits such relationships could create.
Scoring Goals With Manchester United
Manchester United has fans all over the globe, but only a small percentage ever get the chance to be in Old Trafford stadium on match day. In 2015, HCL saw the chance to use technology to create a unique experience for fans that can't be there in person via mobile. Users see the company's logo on the app, as well as the team's website.
HCL also leverages the relationship to offer experiences for decision makers at customer and prospect organizations. For example, over 25 key CIOs from the Asia Pacific region were invited to a work session at Old Trafford in Manchester, where they heard Sir Alex Ferguson—a Scottish football legend and former Manchester United manager—give a keynote on leadership.
Last month, a Manchester United soccer school was held in at Asphalt Green in New York. HCL clients and their children were invited for a unique experience where they could meet players and enjoy a day of coaching and games. All of these partner events are promoted via social media posts and PR to increase visibility.
"The Manchester United sponsorship was a first for HCL and I believe it contributed to an increase in our brand ranking," says Preschern, who was recently named to the Forbes list of most influential CMOs. "It's a great platform to be able to invite sales leaders to spend time with you, host key decision makers and discuss business strategies."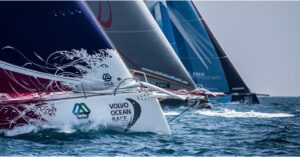 Setting Sail With Volvo
In February 2016, HCL signed an IT outsourcing deal with the Volvo Group, and acquired Volvo's external IT business. It was a natural extension for HCL to become the official IT provider for the nine-month long Volvo Ocean Race, which in 2017 begins in Alicante, Spain and goes around the world with stops in Lisbon, Cape Town, Melbourne, Hong Kong, Guangzhou, Auckland, Itajai, Newport, Cardiff and Gothenburg, before finishing in The Hague.
"Sailing is a pretty popular sport and it's very popular with senior decision makers in large companies, including IT," notes Preschern.
The race begins in October, and HCL has begin to ramp up its promotion for the event in stopover cities. As with Manchester United, the company will arrange events for customers in core markets in Europe, Australia and Newport, RI.
"The interest so far is very high," he says. "We try to create a unique digital experience so you can follow the race, and in stop-over cities invite customers to events that combine the sports element with critical [customer engagement] opportunities."
Related Articles:
Avnet Branding Campaign Spotlights Creative Journey
Trucking Firm Celadon Speeds Ahead With Agile Marketing