Kraft Macaroni & Cheese Faces Backlash for 'Send Noods' Social Promotion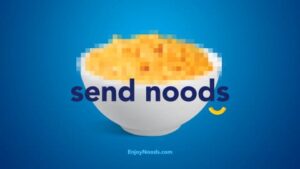 Social media platforms can be breeding grounds for innovation and creative consumer engagement, particularly while live activations are limited during the pandemic. But they can also serve as sounding boards for negative feedback when campaigns miss the mark.
For instance, you might have heard about Kraft Macaroni & Cheese's recent provocative call-to-action to "send noods" on social media in celebration of National Noodle Day. But you may not have seen it. After facing negative backlash from consumers who thought it was inappropriate for children—many of whom actually eat the product—Kraft Heinz removed the posts. A piece from PRNEWS looks at how the story unfolded.
The digital promotion, which featured a blurred-out picture of a bowl of noodles, offered the first 7,000 consumers who used the hashtag #SendNoods a free box of macaroni and cheese. But many parents did not appreciate the attempt at humor. Though it was meant to "provide comfort" and "make [people] smile," according to a spokesperson, the backlash prompted the brand to remove the posts from its social media platforms.
In fact, a recent survey from Influence Central suggests that consumers don't trust brands to get humor right. Just 21 percent welcomed brands' attempts at comedic relief—a stat which has remained consistent during the pandemic. For more on the story, read on in PRNEWS.