How Mountain Dew Turned Around Softening Sales in Western States
Mountain Dew was able to turn around softening sales trends in western mountain states using personalized marketing messages and a kick-ass event in Colorado.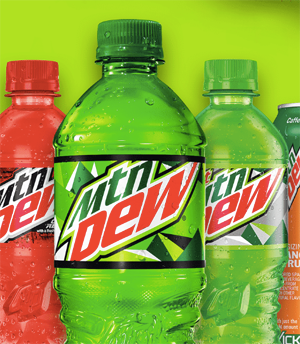 Amy Spiridakis, former vp, marketing and insights at PepsiCo Beverages North America, asked team members to have one-on-one conversations with local Dew customers to get some insights. Dew loyalists are a dedicated bunch. They don Dew-themed prom dresses and paint their cars the iconic Pantone green of Mountain Dew. The conversations found that these customers want to be active and outdoors all year round, WARC reported.
In response, different versions of localized copy were tested in out-of-home and in-store messaging in the specific regions where sales were waning—Arizona, Colorado, Idaho, Montana, Nevada, New Mexico, Utah and Wyoming.
"We partnered not only with our retailers, but also with the food-service providers in hotels and restaurants. We laddered everything toward Mountain Dew's new 'Dew Nation' loyalty platform," she said.
To answer the call of Dew customers waiting for the first snowfall so they could hit the slopes, the brand threw a party at Breckenridge Ski Resort in Colorado. There was music, a VR experience and a handful of snowboard legends.
The results were that the "mountain region actually had its best 'single-serve' result," Spiridakis told WARC.
---
Other articles you might enjoy:
---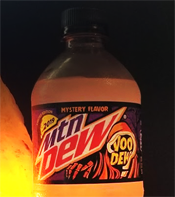 In other Mountain Dew news, the city of Knoxville, TN, is celebrating the birth of the brand in that city. Bottlers and brothers Barney and Ally Hartman concocted the soda to use as a mixer with moonshine, Wate.com reported. Brewers and shops will celebrate with Mountain Dew treats all week, as will the Museum of East Tennessee history, where the brand will stage its biggest museum exhibit to date.
Mountain Dew is also getting an early jump on Halloween introducing a new mystery flavor, VooDew, that is already on store shelves.