Getting the Most Out of B2B Tech Videos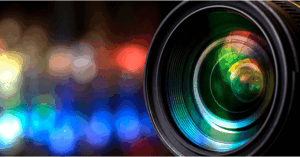 Marketers of B2B technologies have always dealt with distinct challenges, from the need to clearly—and succinctly—explain complex technical products and services to their customers and partners, to planning for sales cycles that can last years, to preparing for the fact that, by 2020, 85% of the customer's decision-making will be completed without human interaction.
With its capability to communicate the nuances of complex technology and more readily explain product differentiation, video continues to rise as an appropriate and powerful medium for B2B marketers. Video in B2B environments has succeeded by giving clarity to very technical subject matter and rendering it significantly more accessible to potential buyers. In fact, a Content Marketing Institute report found that 70% of B2B marketing experts named video as more effective than any other form of content when converting qualified leads. In short, buyers are people, and people simply prefer watching something to listening to a wordy salesperson.
Visuals employing animated graphics and overlaid with commentary can break down the complexity of a product. Video can also more dramatically present successful casework and the stories behind real solutions that have been deployed in the field. So too can it more strikingly portray the differentiators between competing solutions. And, video can be delivered as part of a compelling web experience, with segments easy to navigate, playback, and share with others. Utilizing these features can make video into an automatic tool that almost—almost—does a salesperson's work for them. (Or, less dramatically, can certainly aid in a complex sales cycle.)
But entering into video marketing as a B2B technology provider can be a high stakes proposition, and marketers there should proceed with caution (and a sizable amount of knowledge). A highly produced video can be prohibitively expensive for some B2B-focused businesses, with costs in the range of $5000-$6000 per finished minute when using a professional videographer. Video is also time intensive to script, produce, and edit, and must be kept up-to-date in a rapidly changing technical environment. Manipulating and hosting large quantities of video material also places heavy burdens on web and IT infrastructure.
Given the backdrop created by these realities, the big question becomes this: how do marketers of B2B technologies get the most bang for their buck out of their videos?
Constructing your video content strategy
The goal of any content strategy—video or otherwise—is to engage, inform, and entertain as a means of capturing the audience's imagination around what a product can offer. Video, though, gives you a medium with the power to tell a great story and put on a show. Strategically, video content can serve marketers well for both outbound and inbound marketing initiatives, improving engagement and conversion by leveraging the eye-grabbing appeal of visual content.
Outbound marketing
Online video execution and promotion has generally become manageable for business of all sizes across paid outbound marketing channels over the past few years. Most marketers should now be making use of rich media advertising, where streaming video is baked into online ads (and perform better than static online ads). Not just for B2C companies and kitten enthusiasts, B2B viral videos are on the rise and can be very effective when well executed. And in a case of a rising tide raising all boats, adding video content can improve the performance of static ads, when a still image from a video – alongside a compelling call to action – is used to intimate that a richer video experience is available by clicking through.
It also often proves valuable to entice B2B-focused tech bloggers to join your marketing cause with the prospect of free and easy-to-use high-quality content. As bloggers push their content to readers and feed subscribers, having your video included in that content can work well to reach a relevant audience. A trusted blogger can even play a role in your video content in cases where bringing them in to provide commentary or their positive opinion makes sense in helping to sway your target buyers or partners.
Inbound marketing
Research by Acquity Group determined that a full 94% of B2B buyers research their purchasing decisions online, while statistics from Google find that 70% of B2B buyers are watching videos throughout their path to purchase. The lesson, boiled down to two words: be findable.
Here's how you do it. Optimize your videos to naturally grab the attention of search engines. This includes every kind of search engine, from portals like Google and Yahoo! to video-indexing sites that pay special attention to titles, file names, tags and metadata, and even the spoken content of videos. Use your videos to make links to your website more plentiful and compelling (because they now offer the joy of watching something interesting). At the same time, work your videos into your paid search campaigns.
It's also important that you put your videos in the hands of your customers. Once you earn a champion within the organization of a potential client, strengthening their persuasive powers with your most impressive promotional tools puts them in a good spot to win their business for you. Video is, generally, more of an interesting share than a white paper.
User Experience
The quality of the experience users receive when viewing your videos can be just as important as the content of the videos themselves, and because of this you need a high-quality video delivery platform. For speed, ease of use, and to minimize mistakes, your company video portal should use a single platform where all your videos can be uploaded. The chosen platform should be optimized for mobile, should have multi-language functionality to there's no need for you to be translating videos in-house, and must support gating videos to guide viewers so that your company's customer relationship management system can work its magic on them.
By harnessing the power of video, B2B technology marketers can convey complicating concepts with ease, wow customers with emotional storytelling and fantastic visuals, and boost the effectiveness of their outbound and inbound marketing campaigns. By transforming the business's website into a theater and a blast-off pad for captivating video content, B2B brands can launch their messaging across the web using the format the vast majority of potential customers most prefer.
Fabio Matsui is the chief technology officer of Wire Stone.
Related Articles:
Social Video Practices for Digital-First Brands
Three Steps to Effective Cross-Device Marketing
How VR Will Change B2B Marketing