Get Ready for the Shift to Contextual Marketing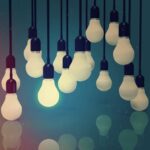 Forrester's highly anticipated US Digital Marketing Forecast, 2014 to 2019 has already generated plenty of industry buzz because of its predictions about the changing nature of digital marketing spend. In it, Shar VanBoskirk, vice president/principal analyst, predicts that, "By 2019, marketing leaders will spend more than $103 billion on search marketing, display advertising, social media marketing, and email marketing — more than they will on broadcast and cable television advertising combined."
While the immediate reactions and industry headlines have been about digital spend surpassing TV and the allocation of spend across channels, the bigger story here is not just about where the money is going but about how marketing is changing…and for the better.
In the report, VanBoskirk also predicts that over the next five years, contextual marketing will "steal media dollars" to fund "customer-obsessed contextual experiences." At a recent event, VanBoskirk defined contextual marketing in the age of the customer as activities that are "guided by constructs such as the customer lifecycle, as opposed to marketing campaigns."
While marketers may still track spend across channels, the shift toward contextual marketing is real. CMOs can capitalize on this shift by preparing their teams to support contextual across the customer journey. In her forecast report, VanBoskirk notes that big brands like Nike, Belk and L.L. Bean are making decisions to "shift some of their digital media budget" to create more contextually relevant content and experiences in mobile apps as well as in-store. As experiences become more contextual, CMOs will need to consider how their teams can provide visible, relevant and engaging experiences…and do it at scale.
For starters, CMOs should work with their teams to assess the current marketing mix, discover where context is already working for the brand and make plans to scale these efforts. Location-aware activities, for example – including mobile and local search, are inherently contextual. With 72% of consumers searching for local information on a smartphone visiting a store or location within five miles (and likely within five to 10 minutes), the local marketing opportunity is clear.
To be successful, CMOs should also start thinking about ways to be more contextually relevant in the moments where and when their customers are looking for them and then evaluate the data, tools and technologies to support their efforts. A wide range of initiatives, from content development to loyalty programs, seasonal promotions, map searches and more, can be radically improved when informed by customer context.
The brands that understand how to capitalize on context will retain customers, gain new ones and ultimately win.
Get ready to be contextual. Your customers already are.
Tari Haro is CMO for SIM Partners.