Five Misconceptions About Influencer Marketing
Influencer marketing has never been more popular, and, as such, there are a multitude of questions that remain unaddressed. These questions have fueled several misconceptions around the topic, including influencer selection, FTC guidelines and measurement. Given the lack of clarity, it's no wonder that CMOs, who are the stewards of any brand's marketing efforts, have reservations regarding influencer campaigns. Here, the five most common misconceptions are addressed: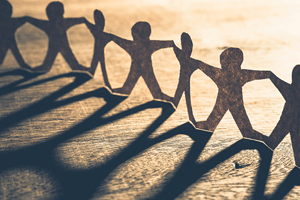 1. Paying influencers dilutes the impact of their relationships and content.
Yes, influencers need to be paid, but so long as the influencer is transparent and the content is engaging, the audience will still engage and interact positively with the content. For anyone that works with influencers, it's understood the time and effort it takes to create a personal brand that wields influence. It often takes influencers years to build a presence with social clout. And those influencers know that creating great content that is valuable to their audiences is what got them to where they are today. They also know that creating great content is key to overcoming any stigma around "sponsored content." Audiences don't care if the content is sponsored as long as the content is useful or entertaining. And transparency around being paid is key for the influencer to retain the trust with their audiences.
2. Including FTC disclosures takes away from the authenticity of the influencer's content.
The FTC requires FTC disclosures be placed at the top and clear and conspicuous, so the reader understands they are reading sponsored content, but the disclosure of an ad has little to no impact on the majority of the audience's' perception on the authenticity of the influencer. Last year, a survey of 2,000 U.S. consumers found that 33 percent felt neutral and 34 percent didn't mind sponsored content as long as it was high quality. In total, 65 percent of the influencers' audience are amenable to sponsored content, so long as the content itself is relevant and of high quality.
3. Influencer marketing is all about audience size.
Size only matters as it relates to your KPIs. If you're looking for reach, then size matters. But if you're looking for engagement, purchase intent and sales, then audience size isn't actually as important. What makes someone influential is actually a balance between reach, relevance, relationships and engagement. These are four components that make someone influential, and the questions to ask when evaluating the right influencer: