Effective Marketing Software Integration — What You Need to Know
Chandar Pattabhiram
Earlier this month, we witnessed the massive $2.5 billion acquisition of ExactTarget, a leading email marketing company, by Salesforce.com. This is the latest in a trend of increasingly large acquisitions and successful IPOs by major marketing software companies. The software behemoths—Salesforce, Oracle and IBM—have long had a foothold in the B2B world, specifically across IT, HR, services and sales functions, but only recently has marketing software become an attractive investment for their product portfolios. This news further signifies the rise of the digital marketer.
‪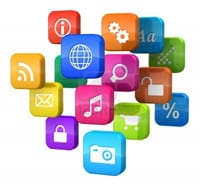 For Salesforce, the acquisition of ExactTarget further highlights the attractiveness of securing and expanding B2C brands as customers. This acquisition enables Salesforce to tap into new customers and further grow its relationship with the world's leading consumer brands who are existing ExactTarget customers, such as Toyota, Expedia, Zappos and many more. This purchase is the latest in a line of similar marketing acquisitions over the past couple of years, which have included Radian6 for social media analytics, Buddy Media for social media management and Jigsaw (Data.com) for marketing lead generation.
‪The trend of aggressively targeting the marketing buyer extends beyond Salesforce.com. Within the past couple of years, Oracle has acquired Market2Lead and Eloqua (marketing automation providers) and social media management platforms Vitrue and Involver. Meanwhile, "Big Blue" IBM has bought Unica (enterprise marketing management), Coremetrics (Web analytics) and Tealeaf Technology, a customer experience management platform. These few deals alone, along with recent successful IPOs in the marketing space, like Marketo's in May, represent at least $5 billion in investment just since 2010.
‪Digital Marketers are Gold to Software Providers
‪Why are digital marketers so attractive to technology vendors? To paraphrase prolific bank robber Willie Sutton, they're where the money is. Gartner predicts that by 2017, the CMO will outspend the CIO on IT. In fact, in 2011 B2B and B2C marketing budgets equaled 10% of revenue, while IT budgets equaled only 3.6%. Marketing budgets as a percent of firm budgets rose from 8.1% in February 2011 to 11.4% in August 2012, a jump of 40%, according to 2012's The CMO Survey. This survey also highlighted that marketing spending as a percent of firm revenues increased 30% from February to August 2012, from 8.5% to 11%.
‪As digital marketers see their budgets increase exponentially year over year, software vendors are priming their offerings to support this fast-rising tide. These SaaS vendors are targeting digital marketers with products to solve two fundamental problems: how to acquire customers faster and how to keep them longer. With the plethora of SaaS offerings for marketers—from social media management applications, to marketing automation, to tag management systems—the key to the success of these investments, and ultimately the success of the high-priced acquisitions by the SaaS behemoths, is whether they add significant value to the marketer over competing technology or not investing in the extra tech to begin with.
‪The key to whether these investments will be good ones for both marketers and the SaaS vendors collecting marketing software hinges on their ability to make marketers successful and clearly impact the bottom line. And to do that, they need to enable three keys for today's digital marketers: integration, intelligence and interaction. Whether these challenges are solved by a single vendor of multiple applications, or by a business selecting to purchase marketing software from different providers, CMOs and leading digital marketers must solve for these in order to reap the most benefits out of their marketing software investments.
‪1. Integration
‪The first challenge digital marketers face is integration. Consumers now interact with businesses through a fluid mix of channels ranging from websites to email to mobile apps to social media to online customer communities. As a result, customer data is stored in many applications, resulting in islands of information and creating a "swivel chair" experience for the marketer. A marketer who has to jump back and forth between one system to see data about purchases on her website, another to find data about mobile app usage and a third to find out about email click rates is hamstrung. For example, a marketing automation system that stores lead nurturing information needs to automatically synchronize with the Salesforce automation system once the lead converts to an opportunity. Without this out-of-the-box integration functionality, marketers have to rely on IT to create these interfaces; this often takes months of effort and almost three times the cost of the software itself. Digital marketers need an application suite that is pre-integrated across the full range of capabilities. SaaS providers are starting to provide this capability in their own stack by embedding integration offerings from Cloud integrators such as IBM Cast Iron and Snaplogic.
‪2. Intelligence
‪Given that customers are engaging across different channels, the second challenge is in gathering intelligence across customer touchpoints. One benefit for a marketer to purchase all of their software from one vendor is the holistic insights that she may gain via that provider's connected offerings—but this requires the vendor to invest in technology to tie together the information about a user across all of the software. A siloed suite of applications sold to the marketer that does not provide unified insights of a customer misses all of this, essentially putting blinders on the marketer. Digital marketers need applications that provide a 360-degree view of customers across the full range of digital SaaS touchpoints. A particular customer, when viewed strictly through the lens of a company's website, may not seem to have much value if he or she has only made one purchase over his or her lifetime. This view, though, ignores a customer's value in other channels. For example, he or she may be a frequent and fervent advocate for a brand on social media who is responsible for motivating multiple other customers to purchase, or may be someone who purchases through a mobile app instead of on the web. Applications that provide these unified insights will provide extremely high value to the marketer, especially as their portfolio of varied software investments grows in the coming years.
‪3. Interaction
The third challenge may be the most difficult of all: empowering marketers to drive interaction, especially engaged interaction, among their customers. In today's environment, engagement is more critical than ever—Dr. Geoffrey Moore called it "the big idea" of 2013—precisely because consumers have such a huge number of choices and cacophonous amount of media clamoring for their attention. It's easier than ever for marketers to reach out to consumers through web, email, social and communities, but increasingly hard to get their attention and keep it. One industry that's addressing this issue is gamification, which is reported will be a $5.5 billion industry by 2018. Gamification gives marketers effective leverage to track, reward and measure user behavior across all digital touchpoints to create a contextual, real-time experience. Gamification, by influencing high-value user behaviors, increases customer loyalty, repeat visits and user-generated content such as reviews and social shares. It also has the ability to tie together multiple touchpoints—such as websites, mobile apps, social media, email marketing software and online communities—and to create a holistic, engaging user experience for the customer across all of these systems.
In addition to benefiting the marketer by solving these three key challenges, SaaS providers know that beyond acquiring new customers, the ticket to long-term success is to keep their own customers satisfied and grow accounts. Customers who aren't satisfied or who don't realize a product's value are more likely to cancel their subscription. By effectively integrating their marketing software, providing marketers with the ability to gather customer intelligence across their entire digital ecosystem, and empowering them to deliver an engaging and rewarding customer experience across that entire ecosystem, vendors can greatly increase the likelihood that digital marketers will remain loyal customers for many years to come. For today's marketer, this will offer many benefits to help drive customer acquisition and loyalty in the increasingly digital marketing landscape.
Chandar Pattabhiram is vice president, worldwide marketing, Badgeville. He can be reached at chandar@badgeville.com.