Database Tech & Facebook Custom Audiences
Customer database technologies are coming together with the power of Facebook Custom Audiences allow marketers to take first party data and match to people on the social network, providing them with more personalized ways to connect with consumers.
"This gives marketers the opportunity to take all of the data segments they have been curating and see if they match up with people on Facebook, so now they can be reached on a brand new channel," says Steve Irvine, Facebook's PMD Program global head, who spoke to the subject at the Teradata ONE conference earlier this month.
Facebook is teaming with outside data tech vendors, including a recently announced partnership with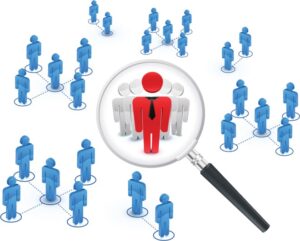 Teradata, to allow outside platforms direct access to Facebook's trove of user information. This new digital marketing capability enables marketers to deliver highly-targeted Facebook advertising as part of an integrated, omni-channel solution that incorporates social advertising with email, mobile and web.
Marketing on social networks including Facebook has traditionally been disruptive by nature, according to Lisa Arthur, cmo, Teradata Marketing Applications. Presenting social users with images of products they may have been looking at online is not a forward-thinking approach to marketing and advertising on social, she says.
"We see the end of interruptive marketing on social—no on wants to see the same things they mat have just bought. Being able to marry up things such as transactional data with Facebook users allows marketers to focus ads more precisely and deliver ads with more value to an individual," Arthur says.
This new social advertising capability in Teradata's Digital Marketing Center platform enables marketers to draw on their wealth of customer data to create Facebook Custom Audiences that match their existing segments. This improves marketers' Facebook campaigns by providing more nuanced targeting of customers and prospects in ways that are contextual and highly relevant, as opposed to intrusive.
"Everybody on Facebook is a real person—you have to put in your real information. This gives you an unbelievable opportunity to understand identity at a tremendous scale. The key is to be able to understand how to marry that version of identity with your version of identity," Irvine says.
Marketers have spent a long time developing CRM databases with wide varieties of customer information, but marrying it to Facebook's data has been the missing link in connecting with consumers on a more focused, individual level.
Through leveraging Facebook Custom Audiences, an organization's database can be paired to Facebook's to find direct mail subscribers who live in a certain geographic area, or those who are in college, or have recently gotten engaged, and target them with relevant messages and offers based on that specific personal information.
"Whatever those triggers are that are important to you that may not be in your database today, not only can we understand that information and target those people, but imagine if we could use Facebook's sophisticated algorithms to be able to understand the 1%, 5% or 10% of people that look like those people. Your best prospects are likely looking a lot like your best customers today. Imagine if you could go out and capture those new prospects at scale on Facebook's platform," Irvine says. Now it's possible.