Branded Video on a Shoestring Budget: 3 Tips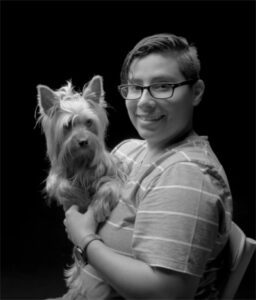 There is growing evidence that all businesses—no matter which industry or size—need to develop online video as a core part of their strategy. Nearly 50 percent of web users look for videos related to a product before visiting a bricks-and-mortar store, and 70 percent of B2B buyers watch videos along their path to purchase.
Digital video has democratized a compelling but expensive ad format, doing for all brands what TV did for the big players. For decades, the Procter & Gambles and Coca-Colas of the world have sold us soap and soda with the power of emotion, drawing upon our human instincts. With social-minded video, now every brand has the opportunity to do the same.
The opportunity is real even if you are a small-to-medium-sized business (SMBs) with limited experience with online video. With modern digital platforms, SMBs can use video to increase sales and create brand awareness. But how do you accomplish those goals without breaking the bank? Here are three tips for ramping up your online video advertising and marketing on a shoestring budget.
Source your in-house talent
You don't need to hire actors. Instead, find the natural-born stars in your company. Andy Warhol's prediction that we'd all get our 15 minutes of fame has essentially turned out to be true thanks to social media—and video is an incredibly popular format.
Most people in your company have some level of video skills. Older generations—Baby Boomers and Gen X—grew up with videos in their households thanks to camcorders, VHS machines and other pre-smartphone devices. And millennials, Gen Y and Gen Z folks have videoed major chunks of their lives via iPhones and Androids.
There are a few great ways to suss out internal talent. One is to create a video contest; the winner could get free vacation days if not a monetary award. Or, your employer's social media channels are an excellent look into what kind of digital talent they have. Lastly, just ask. Send out a companywide email to see who wants to make videos on company time. Your in-company talent can include "on-air" personalities, videographers, film editors, copywriters and other creatives.
Ideally, your company's executives will take the lead and offer up their spokesperson capabilities. Redbarn Products, which offers natural pet food and has about 500 employees, provides a good example. The company's founders are featured in multiple videos, including one that has been watched close to a half-million times across social channels. Redbarn shows in its videos that it's a family-owned company, and, because people care so much about their pets, it's important that the brand builds a "family-level trust" while communicating how much they care about their business.
Create an authentic story
Dollar Shave Club, which Gillette purchased for $1 billion in 2016, is the most well-known case study for why and how businesses need to do social video. What's more, its founder, Michael Dubin, had a story to tell and a personality to convey that included dropping curse words to appeal to his audience of young men. He was himself, and it worked.
---
You May Also Enjoy:
---
Authenticity is key for narratives to work, so SMBs should invite employees to be not only video talent but also storytellers. People who have been with your company multiple years will understand what makes it stand out and should be encouraged to attend brainstorming sessions.
The main goal of brainstorming should be to create a story—with a beginning, middle and end—for what your brand wants to be known for. Encourage staffers to bring new video ideas to the larger group and flag great work that inspires them. You'll be surprised how many of your troops have something interesting to share.
Consider carving out a studio
The great thing about digital video is that it doesn't need to be done expensively. As one example, filmmaker Phil Beastal made one of the buzziest holidays ads of recent memory for just $65. At the same time, to think long-term, you do have to spend some money.
If your company's facility has an extra room, convert it into a studio that shows your organization is serious about using video to tell its stories and promote its products and services. To save money on equipment, dig through the used sections of sites like Adorama and RitzCamera.com for your backdrop/green screen, lighting equipment, tripod, camera and audio needs.
If an in-house studio doesn't fit your needs, there are other options to consider. For instance, discover what you can do with a smartphone and a tripod. Another option is to use stock video services like Promo and Shutterstock to weave together a narrative that represents your marketing aims.
The footage doesn't need to be fancy—online video's most compelling element is that it's more important to be authentic than it is to be slick. Again, the most imperative thing is to have a story to tell.
Don't lose ground on digital video
Your video strategy can be the difference between gaining a significant competitive advantage or losing out to rivals. It's a burgeoning space: The online local video advertising is on pace to reach $5 billion by 2021.
Much of your strategy will depend on what kind of story you want to tell. Of course, you need to decide whether you're spending hundreds or thousands of dollars per quarter. But as the examples above show, establishing an online video program doesn't have to cost a ton.
Seek out your in-house talent, encourage collaboration and creativity, and lead by example. Before you know it, your team's video work will transform your business and impact sales. What's more, the public will see your company in a new, more human kind of way.
Keith Richey is senior director of global marketing at LinkedIn.