Bacardi to Send 7,000 Employees Out to Bars to Sell its Signature Cocktails
Bacardi is readying its second annual global campaign calling for thousands of its employees to belly up to the bar to promote its spirits.
The Back to the Bar campaign will take place Feb. 7, when 7,000 Bacardi employees from New York to London to Shanghai to Dubai will pull up a barstool alongside customers to encourage them to try a signature cocktail inspired by a founder of Bacardi Limited brands.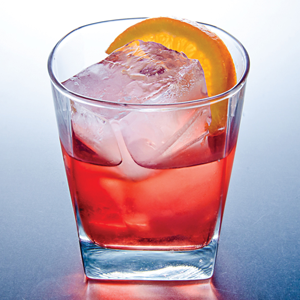 By raising a glass to today's craft cocktail culture, six Bacardi brands are being mixed into classic cocktail recipes for the promotion—Bacardi Cuba Libre, Martini & Rossi Negroni, Grey Goose Martini, Dewar's High Ball, Patron Margarita and Bombay Sapphire & Tonic. To amp up the impact beyond the bar, those who partake will be encouraged to take photos of the experience and share it with the hashtags #BacktotheBar and #BacardiLife. A heat map of the Bacardi spirit will be shared on the brand's social media, lighting up around the globe as Primos (cousins in Spanish) capture the moment.
The campaign was inspired by Bacardi family members who believe that "we are all salespeople," and celebrates the family-owned spirits brand's Founder's Day.
---
You May Also Enjoy:
---
Bacardi's goal is to reinforce face-to-face relationship building. Employees are encouraged to invite friends, family and local businesses to join them.
Last year, employees, including CEO Mahesh Madhavan, brand managers and truck drivers, visited 1,060 bars in over 130 cities across 31 countries. U.S. employees were found socializing in bars and restaurants in New York and Miami, where Bacardi is headquartered.