AI Powered Everything: The Second Marketing Revolution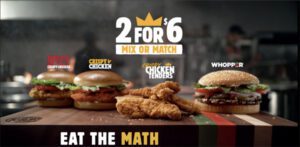 Artificial intelligence (AI) is everywhere, from ads for Burger King to a collection of essays by the late Stephen Hawking, where he warned of superhumans, "…a race of self-designing beings who are improving themselves at an ever-increasing rate….[and that] once such superhumans appear, there are going to be significant political problems with the unimproved humans, who won't be able to compete."
Bob Dylan's 1965 anthem of change comes to mind. "The times they are a-changin"—and this time, it's marketers who should listen closely.
History repeats itself
When Robert Keith published his seminal article, The Marketing Revolution, in 1960, he described the significant changes that were underway at his employer, Pillsbury. The company had been evolving its marketing approach over the years, and Keith noted that: "our attention has shifted from problems of production to problems of marketing, from the product we can make to the product the consumer wants us to make, and from the company itself to the marketplace." Keith went on to outline the "Four Eras" of marketing at Pillsbury:
The "Production Oriented" era, when products were launched or pushed on to the market, based on what the manufacturing process produced
The "Sales Oriented" era, when the company focused on the value of its consumers and its ability to reach them through market research, advertising, sales reps, and wholesalers
The "Marketing Oriented" era, when the consumer became the central focus of the company; notably, the brand manager role was created at Pillsbury at this time
The "Marketing Control" era, when marketing becomes "the basic motivating force for the entire corporation…[so] that every activity of the corporation…is aimed at satisfying the needs and desires of the consumer."
Leading companies are now, as Keith predicted, unquestionably customer-centric in everything they do. It's difficult to imagine any C-level executive stating otherwise, or that they do not strive to be "customer-obsessed." Given this universal recognition of the preeminent importance of the customer, Keith's vision of the "Marketing Revolution," at least in spirit, has been achieved.
So, let's fast-forward to 2018. Where are we now?
It's an automated world
We are now unquestionably in a new age of marketing—one that no industry predecessor has predicted. The second marketing revolution is upon us, and AI is the new coin of the realm. Whereas marketing was forecasted to control every activity of the corporation in Keith's Marketing Revolution, in 2019, every aspect of marketing is going to be driven – or at least informed – by AI.
---
You May Also Enjoy:
---
Remember all the noise about adtech's recent revolution? That entire market in the US is now unquestionably dominated by Google and Facebook – a veritable duopoly when it comes to commanding advertising budgets. And what about Amazon? They are pushing into this market, too, and could soon force a triopoly. What do these three mega-companies have in common? They are AI-powered, stem-to-stern. Oceans of algorithms inform or optimize almost every activity within those market leaders, and everyone else is left fighting for the scraps.
Though marketers still haven't fully tapped into their full power just yet, chatbots are a good example of how AI is beginning to take hold in martech – particularly in ecommerce. The power to both predict and proactively deliver information to customers before they even realize what they're looking for is a significant feature, and one that keeps consumers top-of-mind. Yet, there is now a race among start-ups and established market leaders alike to replicate the success of chatbots in every step of the typical marketing chain. It shouldn't surprise anyone to see major strides made in other areas in the very near future.
Just consider the ever-growing number of AI-focused startups in the martech arena today. If one were to chart out a generic process flow that outlines the key activities in any Marketing department, it would quickly become clear that at each step there is at least one use case where AI could improve the process for marketers – and likewise, there is at least one start-up company entirely dedicated to an AI-based solution. For example:
The future is now
While Robert Keith's 1960 article heralded the onset of the first Marketing Revolution by accurately predicting that the customer would become the central focus for the corporation, the second Marketing Revolution promises to have AI as its defining characteristic. Thus far, we've witnessed its transformative power in adtech, but its applications and limitations do not stop there.
AI technologies such as machine learning, deep learning, natural language generation, among others, will use their powerful algorithms to optimize marketing performance at every step, delivering increasingly tailored experiences and helpful options for end users – and providing marketers with actionable insights on the back-end.
It will not be long – 5, 10, 15 years? – until microtargeting becomes a widespread reality that is executed automatically and at scale, at every stage of the customer lifecycle. Marketing has always been a blend of art and science. In the second marketing revolution, science—AI, specifically—is quickly coming to the fore.
Lou Jordano is CMO of Crimson Hexagon.