96% of B2B Marketers Use Video Marketing: Report
Research has shown that our attention spans keep plummeting; we're down to about 8 seconds at this point. That doesn't leave much time for marketers to get their messages across.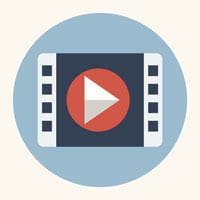 That's where personalized video comes in. It's a smart way to reach audiences on a one-to-one level and get them to engage with your content. And there are a number of ways to do that.
A person's first and last name, job title, company name even phone number or email address can be incorporated into the video. Images can be organically weaved in to the video content, like a company logo or photo from LinkedIn, maybe even a picture of the landing page of the company you're prospecting. (Join Chief Marketer for a free Webinar: 10 Ways to Effectively Use Personalized Video for Marketing and Sales: Dec. 3 2 PM ET, and learn how to blow your audiences' mind with personalized video).
Video content marketing is an important component in B2B marketing, sales and communication initiatives. A new study from The Web Video Marketing Council found that almost all of the respondents (96%) are engaged in video content marketing, with 73% reporting that video has positively impacted marketing results, while another 56% said that sales results were positively impacted. As for budgets, 41% planned to increase spending on video marketing, a signal that video marketing is working for them. And in another sign that video is helpful, 32% of the companies only began using video for marketing in the last two years.
When breaking down how these companies use video, 83% use video for website marketing, 50% for email marketing and 75% are optimizing video for SEO.
The study surveyed more than 350 B2B marketing, agency and management professionals.