5 Keys to Successful Loyalty Programs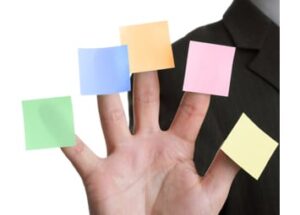 There are five key factors that differentiate successful loyalty programs from the completion, according to a new survey from SAS and the International Institute for Analytics.
1.      Have a dedicated customer loyalty team: About 80% of highly effective programs have a dedicated department or team managing their initiatives. Among ineffective programs only half say the same.
2.      Emphasize on the customer experience: Organizations with highly effective loyalty programs tend to target specific initiatives or programs to manage and improve the overall customer experience, such as engaging with the customer from pre-sale throughout the entire lifecycle. They're also more likely to house such programs together for maximum impact.
3.      Personalize rewards for individuals: To maintain customer interest, loyalty rewards must be relevant. Companies that rate their loyalty programs as highly effective typically personalize offers and benefits. They incorporate a variety of components, such as customer-specific offerings, VIP services and personalized recommendations. They host special events or provide free products or services to members. In contrast, companies struggling to offer valued rewards fail to segment members effectively and are less likely to base offerings customer-specific needs and preferences. Strikingly, they tend to overlook such important sources of data for understanding customers as web traffic, mobile device data, social media data or consumer lifestyle information, relying instead on customer transaction data.
4.      Use social media to support customer relationships: Organizations with highly effective loyalty programs are social media savvy. They follow up with individual customers who post complaints and respond publicly to customer posts on social media. This demonstrates that the company is focusing on the customer first, versus just pushing promotions or seeking competitive intelligence.
5.      Data analytics are a core program component: Nearly three-quarters of organizations with highly effective loyalty programs call data analysis a core component of their loyalty initiatives. In contrast, only about a third of those with lower-performing programs said the same. Correspondingly, successful organizations have the right analytical talent in-house—in particular, dedicated analytics resource— to make maximum use of customer data.
Only 16% of respondents to the survey from SAS and IIA described their loyalty program as "very effective." A new report, "Keeping Customers: Successful Loyalty through Analytics" details the results of the survey of 325 organizations operating a customer loyalty initiative.