3 Sectors Poised for Experiential Success in 2018
Experiential marketing is transforming and elevating the customer experience while meeting the modern expectation of constant personalization. It's not just trade show booths and convention room exhibits. Well-executed experiential activations turn consumers from passive viewers to active participants. And as experiential continues to permeate the marketing landscape, industries that wouldn't traditionally venture in are recognizing the opportunity.
Here are three industries putting more resources into experiential strategies this year: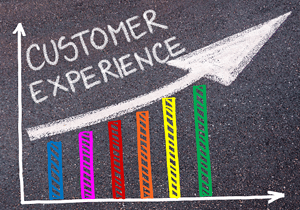 1. Luxury brands Once dependent upon custom-made experiences at the boutique level, luxury brands are fighting to highlight the nuances of their heritage and quality as consumers migrate online. Experiential activations allow brands to deliver white-glove services and elevate the overall experiences via technology.
In summer 2017, fashion brand Hermès hosted an immersive event at the Long Museum in Shanghai to awaken "the spirit of the Hermès lady, who embodies wisdom, mystery, and happiness." Attendees could peruse 10 spaces throughout the venue, each of which presented artistic themes showcasing products from the 2017 capsule. To take the exclusive event online, Hermès employed social platform WeChat so fans could admire the spaces and amplify the event across social.
Online shopping isn't slowing down—one-quarter of luxury goods sales will be online by 2025. Marketers can catalyze their efforts with experiential campaigns that bring their ethos to life, whether that's through exclusive fashion shows or interactive exhibits of upcoming products.
2. Automotive Experiential marketing offers automotive brands the ability to reach untapped markets of consumers by capturing their attention in contexts they wouldn't expect—especially when those brands form strategic partnerships across sectors.
A partnership between Lincoln Motor Co. and Dream Hotel in a reoccurring program was comprised of a series of small media previews paired with a high-energy, exclusive launch of the latest fleet of Lincoln vehicles. Headlined at the Dream's Hollywood flagship, the partnership stitched together each brand's individual audiences and created content for music mavens such as St. Paul and The Broken Bones, top-tier media and influencers.
The experience served to raise both brands' reach and introduce each to new channels and markets of consumers. In 2018, automotive will continue moving past traditional auto shows and ride-and-drives to create broader-reaching campaigns that draw diverse audiences.
3. Tech Trends indicate that tech brands will continue expanding their experiential strategy by using interactive platforms to engage consumers with new products and hardware. Google recently built a life-size snow globe inside its New York pop-up. Inside, visitors could pose with foam cubes while the new Pixel 2 smartphone snapped pictures.
This fun twist on a selfie booth expertly blended entertainment and technology while integrating the customer experience with Google's overarching campaign.
Even B2B conferences are becoming an increasingly experiential space. Tech companies can reinvent annual developer conferences by using their products and services to communicate a developer-rich vision to influential stakeholders.
One tech powerhouse transformed its real-time data into five interactive installations and helped engage and inspire guests while tangibly demonstrating the power of the platform.
Brett Hyman is the president of NVE Experience Agency. He can be reached at [email protected].
Related article: