Wyclef Jean Partners With Google on Campaign to Support Black-Owned Businesses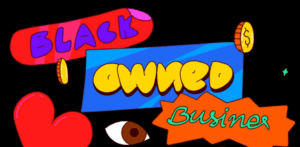 In light of this year's stay-at-home orders and social distancing mandates put in place as a result of the pandemic, many brands have had to pivot their marketing tactics in order to remain afloat. But some businesses have fared better than others. A report from the Federal Reserve Bank of New York claims that Black-owned businesses are twice as likely to close during the pandemic, AdExchanger writes.
For Grammy Award-winning musician Wyclef Jean, the struggles felt by Black-owned businesses during this time were particularly acute. So, to help those businesses survive, Jean worked with Google and BBH NY on a campaign to support Black-owned businesses hurt by the pandemic.
Google search data shows that consumers want to support Black-owned businesses. Search interest for the phrase "Black-owned businesses" grew 2,100 percent year-over-year in the United States by October 2020, thanks in part to the Black Lives Matter movement. Google's solution, along with partners BBH NY and the US Black Chambers, Inc., was to create a #BlackOwnedFriday campaign to support these businesses and enlist Jean to create the music for it.
Through providing links to resources and assistance and spotlighting Google Search's "Black-owned" attribute, the campaign provides an assist for companies struggling for visibility amid a sea of competition. For a deep dive into the campaign and Jean's support, read on in AdExchanger.