Thought Leadership Significantly Impacts B2B Buying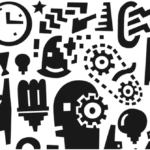 The thought leadership content B2B buyers engage with in social media can have a tremendous impact on what they purchase, according to new research from LinkedIn and Edelman Digital.
Over a third of c-suite execs and decision makers surveyed—39%—said thought leadership content had influenced them to ask a vendor to participate in the RFP process, and 47% said such content had a direct impact on awarding business.
"Thought leadership is hard and measurement is difficult," noted Phil Gomes, senior vice president, US B2B, Edelman Digital, speaking at the recent ANA Masters of B2B Marketing conference. "It may be difficult to prove the ROI, but B2B franchises need to monetize thought leadership."
Edelman collaborated with LinkedIn on the study of more than 1,300 business decision makers and c-suite executives to explore how thought leadership influences the B2B purchase process.
Over 80% of respondents said strong thought leadership pieces had increased their trust of an organization, and 51.5% cited it as a major element they use to vet potential partners. Half were willing to share their contact information in exchange for content of interest, and 31% of decision makers and 42% of c-suite execs said they had reached out to content providers to follow-up if they were impressed.
Of course, this can go both ways: 49% said their opinion of a company had decreased after reading poor quality content, and a third had removed a company from consideration based on their thought leadership output.
Engaging your audience to share socially is key to getting your content read by key prospects. According to the study, the top source of thought leadership content was overwhelmingly forwards from someone the reader knew and respected, followed by forwards from a boss or a source they had opted-in to and knew.
The top three reasons why users engage with content weren't surprising. Pieces that relate to a topic users are currently working on was first, followed by the content being short and easily absorbed, or the content having ideas the readers perceives as new or original. In this content, B2B readers are looking for new trends and issues; analysis; and statistics and key facts they can use in their work, and on average, 35% of respondents are spending about one to three hours per week reviewing thought leadership content.
The top B2B topics vary by industry. LinkedIn research from March-May 2017, for example, shows that professional services' top three issues are management accounting, sales and distribution, and strategy alignment, while software professionals are interested in leadership development, sales and distribution, and artificial intelligence
Manufacturing professionals on LinkedIn have been responding to content this spring about order fulfillment, claims investigations and graphics processing units; oil and energy professionals are curious about energy audits and assessments, solar energy, and the impact of climate change; and manufacturing, silicon carbide, and design principles content is engaging computer hardware readers.
Still, no matter what the topic is, readers want writers to get to the point quickly: 69% said their preferred format was three to four page documents; 51% cited "snackable" media they could digest in one or two minutes; and 47% liked three to four minute videos.
Related Articles:
Customers Should Be the Focus of Your B2B Story