Customers Should Be the Focus of Your B2B Story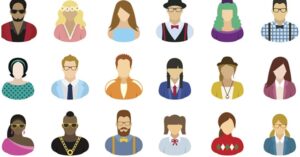 Want to tell better B2B stories? Put your customer at the center of the tale.
At the ANA's Masters of B2B Marketing Conference today, Mike O'Toole, president and partner, PJA Advertising + Marketing, noted that according to Deloitte research, when organizations define their success through the eyes of their customers, stakeholders or society, people come alive—and they engage with your brand.
"There are people out there who share stakes or an agenda with you, but aren't your advocates today," said O'Toole. "If you get them off the sidelines, you have activated an army that can help you win."
Marketers typically want to tell their stories from their own perspective, but a more powerful tactic, said Matt Preschern, CMO of global IT company HCL America, is telling your B2B story through the lens of your customers.
"At the end of the day, people like to do business with people they trust and like," Preschern said at ANA, noting that to help achieve this, HCL has empowered employees to make decisions. "They're the ones who will deliver better value to your customers. Don't underestimate that."
In the post Brexit and Trump era, trust for media and marketing is at an all time low—and communicators need to be aware of that, Preschern added. "All of our roles are now not only infinitely more complicated, they're happening at a higher scale and much faster—we used to have 24 hour news cycles. Now, we have 24 one-hour news cycles."
In today's world, companies need to have human relationships with customers, noted Mark Bonchek, chief epiphany officer, Shift Thinking. For example, consider customer loyalty programs. Companies always think about how these schemes can make customers more loyal to them. But, are they also thinking about how they can be more loyal to the customer? In human relationships, loyalty goes both ways.
To help remember what you're trying to accomplish think about creating a B2B customer orbit. What does that mean? Bonchek says think of this acronym for ORBIT: ongoing relationship beyond individual transactions. In this particular solar social system, a shared purpose is created between employees, customers, partners and influencers.
When done right, this kind of thinking can have tremendous influence, he said. "You don't buy an Android or an Apple phone based on their camera specs. You buy based on whose orbit you want to be in."
To start reshaping our brand orbit, go back to the beginning, said Bonchek. "What was your founder's original vision and value? Find new ways of expressing that in the world."
To elevate HCL as a global brand and draw more customers into their orbit, HCL has turned to sports partnerships. The company is the digital transformation partner for the Manchester United football club, creating presence with the team's 659 million fans across the globe. It is also the official technology partner for the Volvo Ocean Race. "You'd be surprised how many key decision makers are sailors," Preschern noted.
ANA Masters of B2B Marketing continues through Friday in Chicago.
Related Articles:
Predictive Analytics Helps SAP Reach New Audience
Cataract Steel Reaches Expands Customer Base With Marketing Automation