Messaging vs. Storytelling: The Evolution of Brand Communication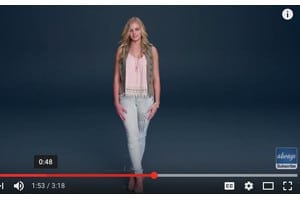 Storytelling is an extremely important trend in brand communications.
Take a moment and watch this video from Always, circa 2009. Now, watch another video from Always, circia 2014.
These videos illustrate a fascinating shift in brand marketing that's been happening over the past few years: The shift away from messaging and toward storytelling.
Always 2009 Commercial
Message: Always is the best feminine hygiene product provider.
The messaging is focused on you—your features, your value props, your core values, and how you position them relative to your competitors. It makes a surface-level impact on the audience, which may be enough to prompt an immediate action, but doesn't drive a memorable reaction or sustained connection.
Always 2014 Commercial
Story: Women's rights is an ongoing issue in the US, and Always cares about it because its customers care about it.
Storytelling is focused on a narrative, and how that narrative engages your audience. It's bigger than who your brand is or what your brand does. It goes deeper than messaging ever could. And it has a longer shelf-life, making a lasting impact that prompts action and loyalty over time.
Brands have been using product-focused messaging for a long time. Storytelling is a much harder craft to execute well. So why the shift away from messaging in favor of story?
It's Memorable (Drives Brand Awareness). According to research Paul Zak, stories that are personal and emotionally compelling engage more of the brain, and thus are better remembered, than simply stating a set of facts. Messaging doesn't usually stick with people, but stories do.
It's Relatable (Makes an Emotional Impact). Stories help you relate to another person's perspective. When you listen to a story, you experience the exact same brain pattern as the person telling it. The emotional impact of a story is much deeper and more meaningful than a one-way exchange of information from your brand to consumers.
It's Shareable (Has Viral Potential). Unless your messaging is particularly ridiculous or surprising, most people won't be motivated to share it with others. Stories, however, are infinitely shareable because they're much more broadly applicable and appealing to different kinds of people. Going back to the Always example: Very few people shared the 2009 product-focused commercial (1 backlink according to Buzzsumo) but thousands of people shared the 2014 story-driven commercial (34,375 backlinks) because the story tapped into an important narrative that everyone could relate to.
It Drives Action (Contributes to Engagement and Conversions). In his research, Paul Zak also found that stories trigger neurochemical processes that enable certain kinds of resource-sharing. This brain activity can lead to profound behavioral changes such as increased engagement and generosity (read: spend). Sounds like something brands might want to encourage their audiences to do.
Stories are omnipresent across every communication channel. Brands have been utilizing common channels—websites, blogs, social, and video—to tell stories for years. But some of the most interesting brand storytelling happening today is venturing into new technological territory.
In the U.S., consumers spent $23.5 billion in 2015 alone on video games. As desktop, console, and mobile platforms have grown more sophisticated, so too have the narrative capabilities of game makers.
Brands have only recently entered into the narrative game foray in a meaningful way. In 2015, Juniper, a networking solutions provider in the B2B space, made their first foray into games with their mobile app Deception Force.
The story caters to people interested in security, which relates back to their secure networking solutions. But it's not designed to sell anything—it's built to immerse the player in a world full of threats, which is a much more powerful way to communicate their message.
Content creators across industries and verticals are still in the process of learning how to use AR and VR as a storytelling canvas. Brands are already starting to experiment with augmented and virtual reality experiences to engage early adopters.
Consumer brand Patrón created an immersive VR story called The Art of Patrón about their tequila craft earlier in 2016.
The film explores the process they use to create their product, from agave farming to bottling. The viewer participates in the story from the perspective of a bee flying around Patrón's villa in Mexico, adding a whimsical element to the experience.
Interactive web technology has been around for over two decades, but brands have only recently begun to leverage the power of interactivity to tell more immersive, personalized stories.
Universal Music Group has decades worth of fascinating stories about their artists and albums. Recently, the team created interactive experiences to promote specific albums and playlists. Their latest microsite, World on a String, tells the story of Frank Sinatra's acts of charity as he toured throughout his career.
Each location features media, a short story, and photos from Sinatra's visit, giving the viewer a chance to see and hear what fans experienced around the world.
The Bottom Line
If you want your brand to make a real, lasting connection with consumers, tell stories instead of pushing messaging. Whether you're use established communication channels or test-driving the latest technology, story should be at the heart of your experiences. This approach to content creation will not only drive more engagement and impact from your efforts—it'll transform the way you build and maintain relationships with your audience.
Ashley Taylor Anderson is director of product marketing at Ceros.