Mastercard Global CMO Raja Rajamannar Talks COVID-19 Response, Sonic Branding and Hybrid Experiences
Like many CMOs across the globe, Mastercard Global CMO Raja Rajamannar has had to reassess the brand's marketing and communications plans in the face of a crisis. Event sponsorships have been canceled, for instance, and the brand's "Priceless Experiences" platform has undergone a transformation that now entails delivering memorable experiences straight to card holders' homes.
For Rajamannar, it has become critical for Mastercard to continue to have a point of view during the coronavirus crisis while also offering support to customers. That meant providing a $250 million fund for small businesses, continuing to support women entrepreneurs and assisting in accelerated clinical trials for COVID-19 treatments. We spoke with Rajamannar about the brand's recent marketing shifts, its sonic branding strategy and the hybrid-digital events he envisions in our future.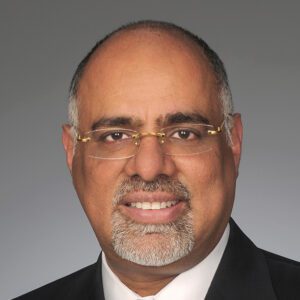 Chief Marketer: How has Mastercard's business and marketing changed as a result of COVID-19?
Raja Rajamannar: Firstly, obviously this has been an unprecedented situation and we have to adjust our approach and tactics. But what we are steadfast pursuing is our long-term strategy. Our objectives remain the same, but the timeline shifts a little bit. Now, since marketing and communications are integrated at this point in time, what we're doing is amping up the communications part pretty significantly. This is the time when you want to make sure that you are in the social stream of conscious and make sure that you are getting a point of view, are reacting to people's thoughts, are supporting them.
For Mastercard, we have a ton of events that we sponsor, and many of those events got canceled. We don't want to be dark, so we have strategies and tactics to make sure that we are visible—and not visibility for the sake of visibility, but visibility with relevance. When people are going through a crisis, you don't want to start trying to sell them things. There's a time to sell, but this is not the time to sell. This is a time to serve. It's something which we as a brand, as a company, can do to help.
CM: How have you provided value for customers during this time?
RR: Every marketer should be able to do something to help the community and the society at large. At Mastercard we have done a series of things. We created a $250 million fund to support small businesses, because the health of the economy depends a lot on the health and well-being of small businesses.
Second, some of our agenda items should not get sacrificed in the face of the crisis. For example, gender balance is a huge priority for us. Now, at this point in time it would be easy to forget it and say, when things get back to normal, we'll focus on gender balance. But this is the time when you want to recommit yourself to goals. We have made a public commitment that we'll be supporting a million women entrepreneurs, providing them with free courses, mentoring, tools and support in multiple ways. Our long-term goal is to reach 25 million women entrepreneurs. In the immediate timeframe, we want to reach a million.
Third, Mastercard has been in the health care space from a payments perspective, but we also have solutions for hospitals and doctors. We have a $125 million pool between us, the Bill & Melinda Gates Foundation and another company called Wellcome Group. The idea is to use this fund to support accelerated clinical trials and treatments to coronavirus.
Fourth, from a consumer promise perspective, Mastercard has always been about "priceless." Experiential was about giving priceless experiences to people and make "priceless" tangible to them with once-in-a-lifetime experiences they will remember, cherish and share. Now, if you look at all those experiences, they are all event-driven or people-driven, which means they're always in a physical space. So, if everyone is locked down in their respective homes, how do you bring "priceless" to them? We started "Priceless At Home." This is giving priceless experiences, but in your home. For example, we had a cooking session with JJ Johnson, a celebrity chef. We are already populating a bunch of these on Priceless.com and we are going to increase it around the world substantially.
The other thing is our contactless cards. People are saying handling cash is not safe because of germs, so we're letting people know that we have contactless. But also, in most of the world we have increased the limits of the transactions that you can do with contactless. In multiple countries around the world, we raised the limit so that people are able to use and make payments using their card in a contactless fashion, which is safe and secure.
CM: Is it going to be difficult to scale these "priceless" experiences now that they are at home?
RR: If you look at experiential marketing, delivering physical experiences is the most difficult thing–the infrastructure and the significant investment that you have to make. That is very difficult to scale. When you look at digital, it is much simpler. With an experience we want to give through digital, the lead time is probably less than 48 hours, and it can happen right then and there. But with a physical experience, the lead time is probably eight weeks, to come up with the right quality and the infrastructure and the logistics associated with it. Digital experiences are much easier to deliver and they're more easily scalable than physical experiences. This is going to be a significant change in our own strategy going forward. Once COVID-19 is behind us, we will look at a hybrid–both a digital as well as a physical experience that will be available to Mastercard card holders.
CM: So, moving forward, your experiences will have digital components to them?
RR: An experience can be 100 percent digital, it can be 100 percent physical or it can be hybrid. I see a combination of all these three happening.
CM: Many events that you sponsored are canceled, but how about your esports partnerships?
RR: We have been very lucky because we are working with the company Riot Games for esports, which [publishes] League of Legends. When all the sponsorships around the world are getting canceled, esports does not, by the very nature of the game. There are tens of millions of people who are watching this program from their home, and the last two weekends was the League of Legends U.S. championships. We had unprecedented viewership on that. We have been one of the first brands to have gone into esports at a global level, and with League of Legends we have an exclusive partnership.
CM: Talk about the sonic branding strategy Mastercard has embraced in recent years.
RR: You need to give peace of mind and reassurance to consumers that the transaction has gone through successfully. Many times when you have clicked "pay" online or at the shop, you are waiting for some sort of confirmation to come back to you. So, we find that point of interaction as a phenomenal opportunity for our brand, to let the consumer know with an "acceptance sound," as we call it, that you're in a safe environment, your transaction has gone through successfully. Today there are more than 36 million points of interaction in all the world that already have the Mastercard acceptance sound.
CM: Where did you find the inspiration for the sounds?
RR: Interestingly, there was no playbook available for us when we started a sonic brand. When you look at something like smart speakers, the internet of things, and so on, there is no visual real estate where you can showcase your brand. When you're interacting with Alexa, it's all based on sound and voice. So, we said, we need to get an audio brand created. And when we looked at examples available to derive inspiration from or replicate, there was no context. So, we had to start writing our own playbook. We started in 2017 and we ended up launching at the beginning of 2019.
The first layer is a 30-second melody, and that melody is an audio recognition of the brand. So, every ad will have the background music based off of that melody and it will play at our events and our sponsorships. The second layer is what we call a sonic signature, a clip taken from the 30-second melody. The third one is our acceptance sound, which is where we have the 36 million points of interaction around the world.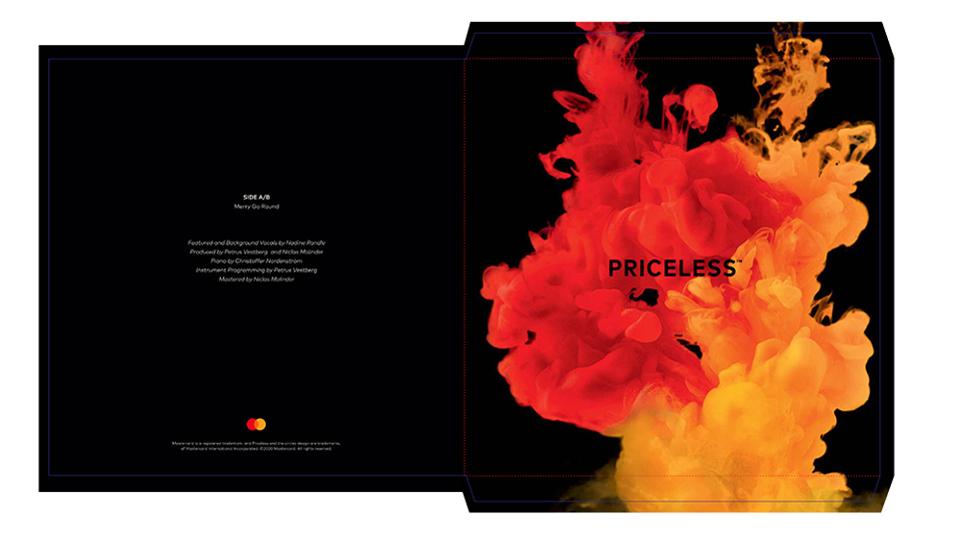 CM: How is the brand ensuring that consumers will recognize the sounds as Mastercard?
RR: If you look at our visual logo, the red and yellow circles, they have been around for more than 50 years. The recognition is universal and people around the world know that this is Mastercard, even though there is no Mastercard word written against that logo (which was dropped at the beginning of last year). So, how can we get a similar recognition for our audio brand as well? If you're only putting it in your ads and you're putting it into your point of sale, then you will not lean against that kind of recognition yet. You have to accelerate it.
We call it the "Three As" strategy. The first "A" is create awareness for the melody. The second is association, which means there has to be association between Mastercard and the melody. And third is attribution, or clearly showing people that it belongs to Mastercard and is the sound of Mastercard. The way to generate awareness was through creating and releasing original music, through working with pop musicians, composers and producers. For example, we partnered with Swedish producer Niclas Molinder who works with Lady Gaga and Miley Cyrus. He's creating a whole album for us called "Priceless."
The songs on this aren't corporate anthems. They are real, normal songs. But the beauty is, very subtly, there's an infusion of the Mastercard's melody. So, there's a familiarity with the melody, then there's awareness of the melody, and that's where we go into the association and attribution. We were on schedule to launch it this summer, but unfortunately we had to move it because of COVID-19, so it's going to happen before the end of the year. Our goal is to see how we can produce original songs using that as a platform and also to enable up-and-coming artists to launch onto the big stage.