Marketers on Fire: Wisconsin Cheese CMO Suzanne Fanning
Wisconsin Cheese was already a known entity when Suzanne Fanning joined the organization in 2016—and in a sense, that was a problem. "When consumers thought about Wisconsin, they thought about cheese, but everyday, boring cheese," she says.
In actuality, the state's 1,200 cheesemakers produce more than 600 varieties, from tandoori gouda to apple-cinnamon chèvre to cave-aged cheddar to Colby (invented in the state in 1885). "I saw where we were in consumers' minds and saw the reality, and our biggest challenge was to close the gap of perception," Fanning says. Her efforts to do so have led to a 4,000 percent increase in social engagement, earned media coverage valued at $50 million a year, sales growth of Wisconsin specialty cheese outpacing that of the category at large, and among other accolades, having its Cheeselandia brand community named 2020's Influencer Campaign of the Year by Adweek.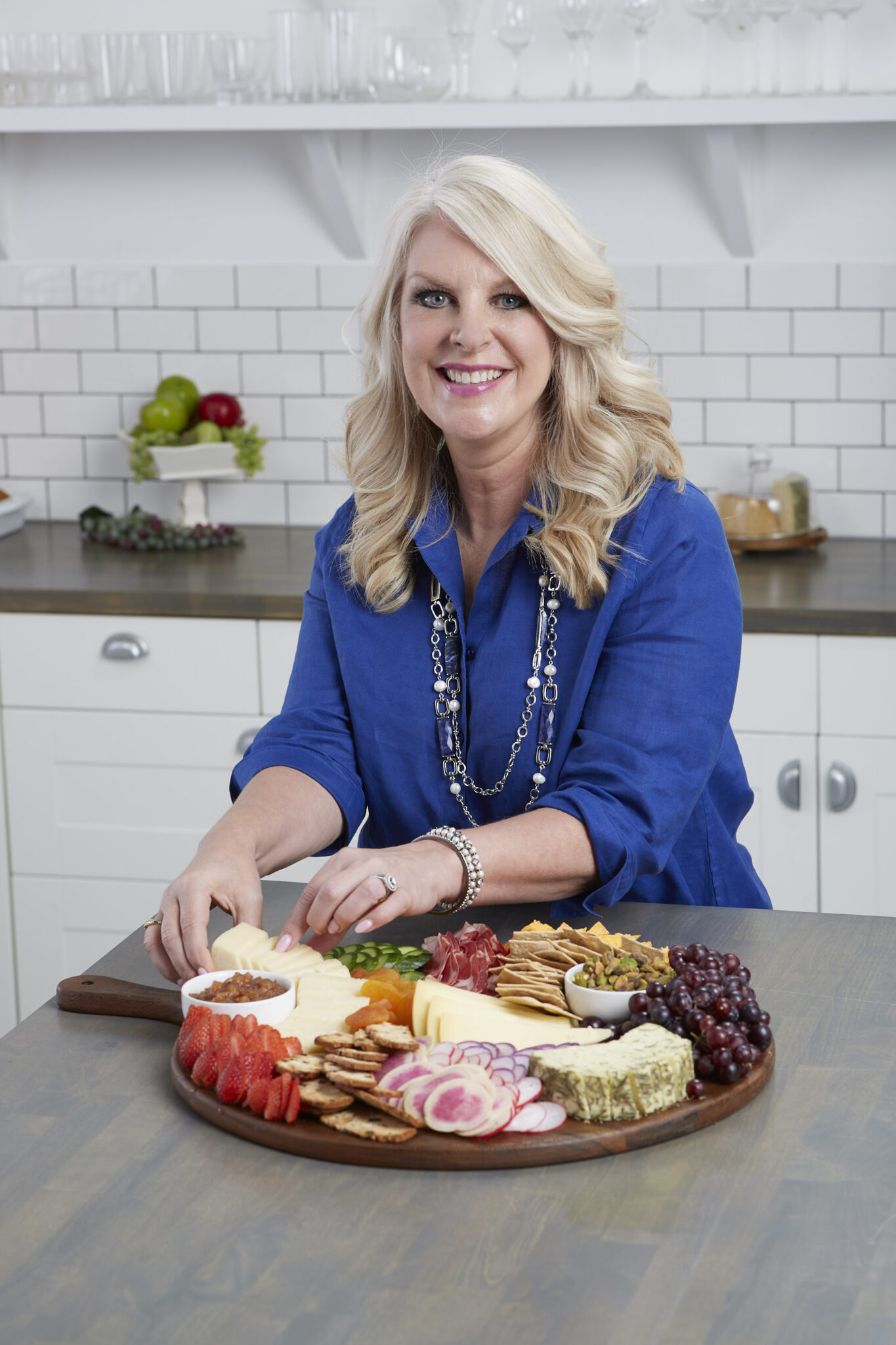 Making Cheese "Crazy and Cool"
Fanning came on board Wisconsin Cheese as Vice President, Marketing Channels; less than three years later, in November 2018, she was named Chief Marketing Officer. Her passion for Wisconsin Cheese—a marketing organization funded by the nonprofit Dairy Farmers of Wisconsin—and for Wisconsin cheeses is apparent as soon as she begins talking about them. The words spill forth in a rush, and invisible exclamation points end most of her sentences. That same passion fuels the organization, but Fanning says it wasn't readily apparent when she was brought on.
"When I started with the organization, they were very well behaved," she says with a laugh. Cheese festivals were the primary marketing channel, and to hear Fanning tell it, rather staid affairs: people sedately walking along rows of six-foot-long tables as they taste cheese after cheese. "Nobody can tell one cheese from the next," she says. "So I said we were never going to do this again. We weren't meant to blend in; we were meant to stand out."
And that's how Wisconsin Cheese became one of the most popular activations at the 2018 SXSW. "I said, Let's go someplace completely unexpected where we're the only cheese brand. Let's go to SXSW!" Fanning recalls. "Brands were going with millions of dollars, and we just went in with thousands of pounds of cheese."
People waited in line for as long as 20 minutes to enter the Cheese Lounge, where in a setting designed to resemble a barn, they could sample 100 varieties of Wisconsin cheeses from what was dubbed the world's largest cheese board. The lounge also offered happy-hour sessions with wine-and-cheese pairings and, for SXSW attendees who'd been out late clubbing the night before, a morning Bloody Mary bar. Attendees flooded social media with photos and praise, spreading the word to others who might not have known that Wisconsin produced more than a few types of cheese.
The success of the event spurred Wisconsin Cheese to create an even more impressive cheese board—35 feet long, 70 feet wide and laden with 4,437 pounds of 145 varieties of cheese—in Madison, WI, that summer. As well as gaining a place in the Guinness World Records, this cheese board attracted more than 45,000 people to its unveiling and raised funds for Feeding America's Great American Milk Drive.
Another byproduct of the SXSW event: The Wisconsin Cheese team "realized we can do this," Fanning says. "We can think totally outside of the box and be crazy and cool."
Welcome to Cheeselandia
This can-do, zig-where-others-zag attitude certainly came in handy when COVID-19 put an end to in-person samplings, tastings and other events. The strength of the organization's Cheeselandia community proved important as well. Launched several years ago, the Cheeselandia website, social channels and tasting events cater to the type of people who post a photo of a packed cheese board on social media with the caption "Self-Care Sunday," submit to the Cheeselandia Instagram account selfies in which they're savoring cheese, and devour articles about the minutiae of the cheesemaking process and the lives of those who work in the family-owned businesses that make up 95 percent of Wisconsin's dairy farms.
"Cheeselandia is about person-to-person conversations, not just relying on advertising and content," Fanning says. And while Cheeselandia has its share of influencers, they are simply individuals who are especially active. "We don't pay influencers," she says with pride. "We just have this great community."
So when the pandemic made it impossible for Wisconsin Cheese to sponsor member-hosted tasting parties, "our community rose up and said, We miss this. How can we have cheese together?" Fanning recalls. "We came out of the gate early with Zoom events." Rather than send a crowd's worth of cheese to a Cheeselandia member who volunteered to host a party, as it had done, Wisconsin Cheese shipped individual cheese samplings to each member who signed up for a virtual party.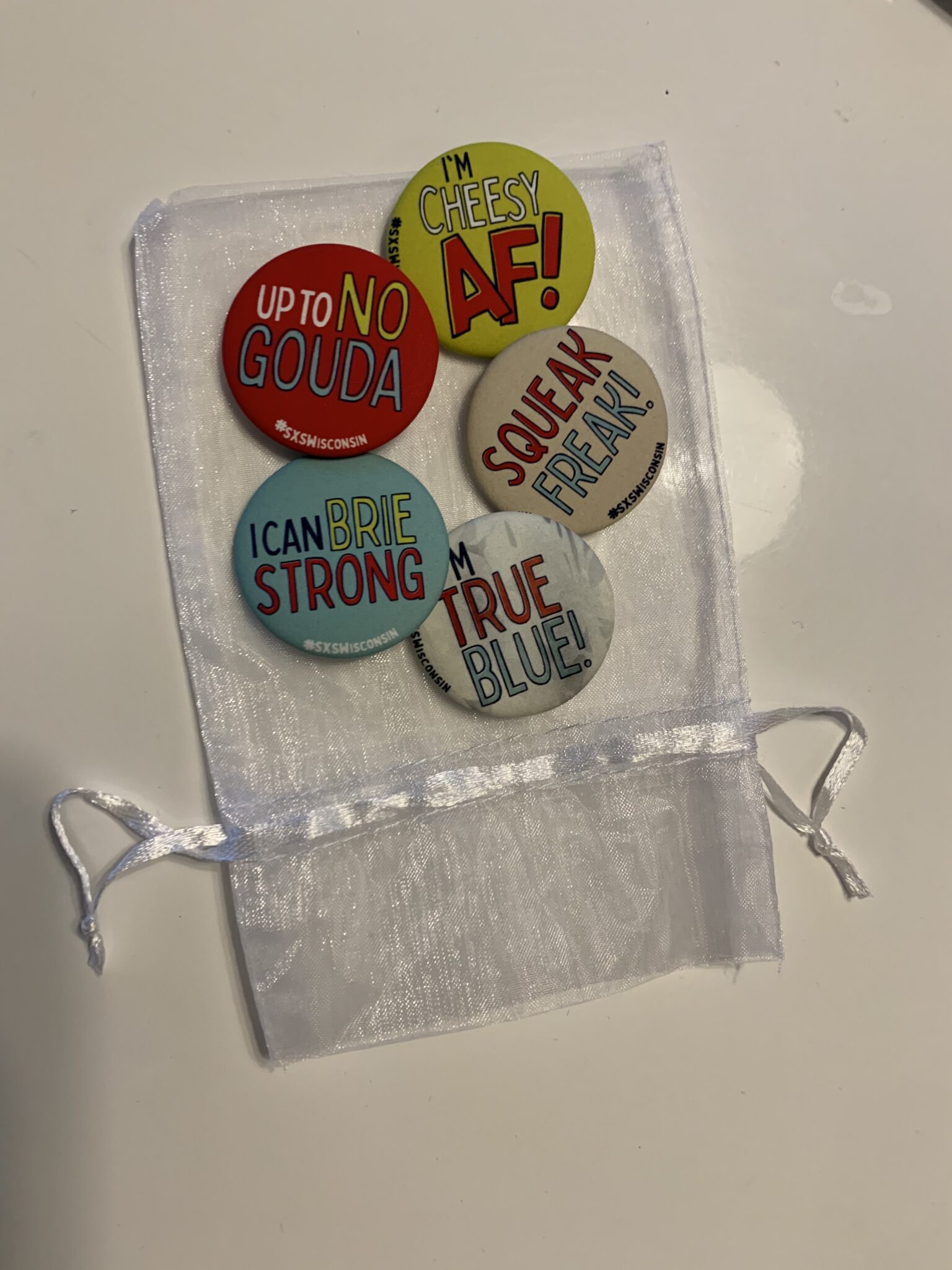 And to ensure that these gatherings felt less like a conference call and more like, well, a party, the organization made sure to come up with unexpected activities. A recent Zoom party of cheese-lovers in the Northeast, for instance, included a scavenger hunt: Attendees were broken out into teams and had to find several dozen items in their homes, including a New York Yankees cap and a Green Bay Packers jersey.
Although in-person gatherings are becoming possible again, Fanning expects to continue offering virtual events as well as in-person promotions. After all, whereas maybe only one cheesemaker can take time away from his or her operation to spend a day at a gathering of aficionados in California or Florida, "with virtual events we've been able to feature five cheesemakers in one night," Fanning says. "From that standpoint it's been really great. We're able to offer a much richer experience."
Wisconsin Cheese's celebrations for American Cheese Month this May are an example of the hybrid offerings the organization might be offering going forward. Some 8,000 stores nationwide will be running promotions for the state's specialty cheeses, and more than 1,200 restaurants will spotlight special "Wonders of Wisconsin" menu items. The organization is also hosting weekly virtual events such as a game night and a live cooking class hosted by restaurateur and "Top Chef" winner Joe Flamm. People need to register in advance to be entered into a lottery for the chance to attend, and the lucky winners will receive cheese kits in time for the festivities.
An Education on Craft
"It looks like we're just having a bunch of random fun, and we are having fun," Fanning says of Wisconsin Cheese's headline-grabbing promotions, "but there's nothing random about them!" They're part of the organization's years-long strategy to educate consumers regarding the quality, craftsmanship and uniqueness of the state's cheeses.
"The path from mass to class isn't a short-term thing," Fanning says. "We're very focused on the food fanatic, who loves not just all things cheese but all things food. We're reaching out to those people who love to entertain, who think their social credibility is enhanced by knowing the stories behind their food."
Some marketers might feel pressured to come up with ever-bigger, ever-flashier promotions following the success of events such as its activation at this year's virtual SXSW: three tastings held via Zoom that included personalized cheese boxes sent to each of the 2,021 participants, musical performances, quizzes, interviews with cheesemakers, and the presence of Midwest native, cheese-lover, and "Parks and Recreation: star Nick Offerman. But Fanning isn't one of them.
"I don't necessarily worry about coming up with things that are bigger and shinier and more extravagant. It's more about how do we come up with something that's truly meaningful. My challenge is keeping it real, not doing the next shiny thing." And keeping it real, Fanning adds, is "having the clear vision and the focus and making sure we're telling our story and being true to ourselves."
And if that means Fanning has to record for Facebook Live a family cookout featuring ways to up your burger game with Wisconsin cheeses in weather that would have rained-out anyone else's barbecue, so be it. That half-hour video, by the way, received more than 14,000 views.