Improve Your Customer Journey With Anonymous User Data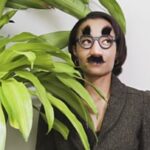 Consumers are increasingly demanding better brand experiences: Anything they see should be relevant to them and delivered to whichever device they're using at any given moment. That's why personalization has been the holy grail of marketing for years — but marketers have consistently struggled to reach it.
True personalization is a tall order, especially when you consider the fact that brands' audiences largely consist of anonymous users. Reeling them in is crucial to long-term growth and success: If you cater to their needs before they've unmasked themselves, they'll feel an affinity for your brand and become more likely to invite deeper interactions later on. But how do you personalize to someone whose name you don't even know?
The Power of Anonymous Users
Anonymous users present huge opportunities for growth. When you pay attention to them—and see them as individuals instead of units in a homogenous lump—you gain the ability to convert them into loyal customers by personalizing their experiences.
The ultimate goal of personalizing to anonymous users is earning their trust. If they trust that you'll consistently give them value (whether it comes in the form of content, products, or deals), they'll invite you to communicate with them via email, mobile app or SMS. These channels allow for more intimate interactions. Plus, if you merge their anonymous data with the data you collect once you identify them, you don't start from zero—you already have a good idea of what they want.
Finally, the data you gather through these channels will enable you to develop a more consistent overall experience. Consider this scenario: You're a retailer, and you have customers' email addresses and phone numbers. You automatically text them about a sale when they're near your store and send thank-you emails and relevant recommendations to the ones who've made purchases. The next time they visit your website, those same recommendations pop up, keeping relevant products at the top of their minds. That's a truly personalized, integrated experience.
As far as specific channels go, email continues to be one of the highest ROI channels for marketers, and it becomes increasingly lucrative when you integrate behavioral data into your strategy. For instance, recipients open triggered emails almost 60% more than regular emails and click through nearly 130 percent more often. SMS is also very powerful, given the channel's 98% open rate and the fact that 90% of texts are read within three minutes.
To sum it up, user data is a fantastic resource for connecting with each of your customers. When used responsibly, it enables marketers to reach each person the way he or she wants to be reached, leading to stronger engagement and retention. But of course, you shouldn't abuse this data: 73% of users in one study cited frequency of contact as their top reason for opting out of brand communications.
Powerful, But Underutilized
The opportunities to connect with anonymous users are there, but most businesses fail to capitalize on them. Rather than go after users' data on day one, they wait for people to identify themselves before personalizing their messaging. In fact, only about one-third of companies personalize their sites and landing pages, and less than a quarter tailor their products and content to individual users.
Others unintentionally obscure their calls to action, burying their "subscribe" buttons at the bottom of their homepages. If you want users to give you their contact information, you need to ask for it in a clear, confident way and indicate why users should trust you with their data.
On the flip side, some companies can be flat-out annoying in their attempts to get customers' information. Using lead-capture pop-ups as blunt instruments instead of tailoring them to each user's journey is the fastest way to make people flee from your brand.
So how do you effectively capture anonymous users' data? These three strategies can help you jumpstart your full-cycle personalization efforts:
1. Identify users before they identify themselves. My company assigns all anonymous users a unique ID so we can start tracking their behaviors and interests from the very beginning. That way, we can transfer everything we know about them to their profiles once they do share their information.
2. Incentivize people to sign up. Users want to know what's in it for them when you ask for their email addresses and phone numbers. Will receiving text messages from you actually enhance their lives, or are you just going to spam them with generic promotions?
One study shows that 80% of consumers are happy to provide brands with their personal data, but only eight percent feel like they actually gain value in return. There's a huge gap there. A company needs to prove it has something to offer if it wants users to share their information.
3. Use smart capture forms. Smart capture forms collect valuable data on customer interactions, such as time of day, location, purchase history, and whether they're about to leave the site. This information can inform the way you push customized notifications and materials in the future. You can also insert personalized content or product recommendations into these forms to add extra value.
When you engage anonymous users effectively, you put them on the path to becoming loyal brand allies. Demonstrating that you're paying attention to them from the outset lays the foundation for future interactions.
If you cater to their preferences, they'll be more than happy to get those SMS messages and emails from you. You'll have the privilege of selling to a qualified, captivated audience — not just a captive one.
Lauren McCrea is the director of marketing and partnerships at Boomtrain.