Brand Marketing Strategies Are Shifting (Again) During the Pandemic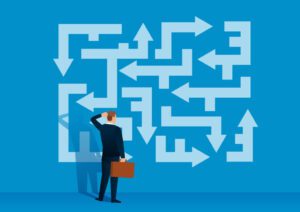 Recently we looked at how marketers were approaching communication strategies as businesses began to slowly reopen in certain parts of the country. Oh, what a difference a few weeks can make. Now that COVID-19 cases are increasing at an alarming rate in states such as Texas, Florida and Arizona, marketers are having to adjust their advertising spend once again, AdExchanger reports.
Small luxury cruise line Lindblad Expeditions had paused ad spend in March and focused on a content program to entertain customers in lockdown. It had planned to ramp up spending in July, but the recent rise in COVID-19 cases forced the company to postpone promotions until 2021. Now, it's running webinars that highlight safety and cleaning procedures to consumers and also using data on consumer sentiment to gauge when people are ready to travel.
Other brands, including Bayer and Pandora, have focused heavily on ecommerce sales and direct-to-consumer tactics to reach consumers while at home. And Pandora is shifting spending on advertising across the country depending on particular states' reopening policies. For more on the shift in brand marketing strategies during the pandemic, check out AdExchanger.