Forrester Report: B2B Marketers Need to Lead, Not Support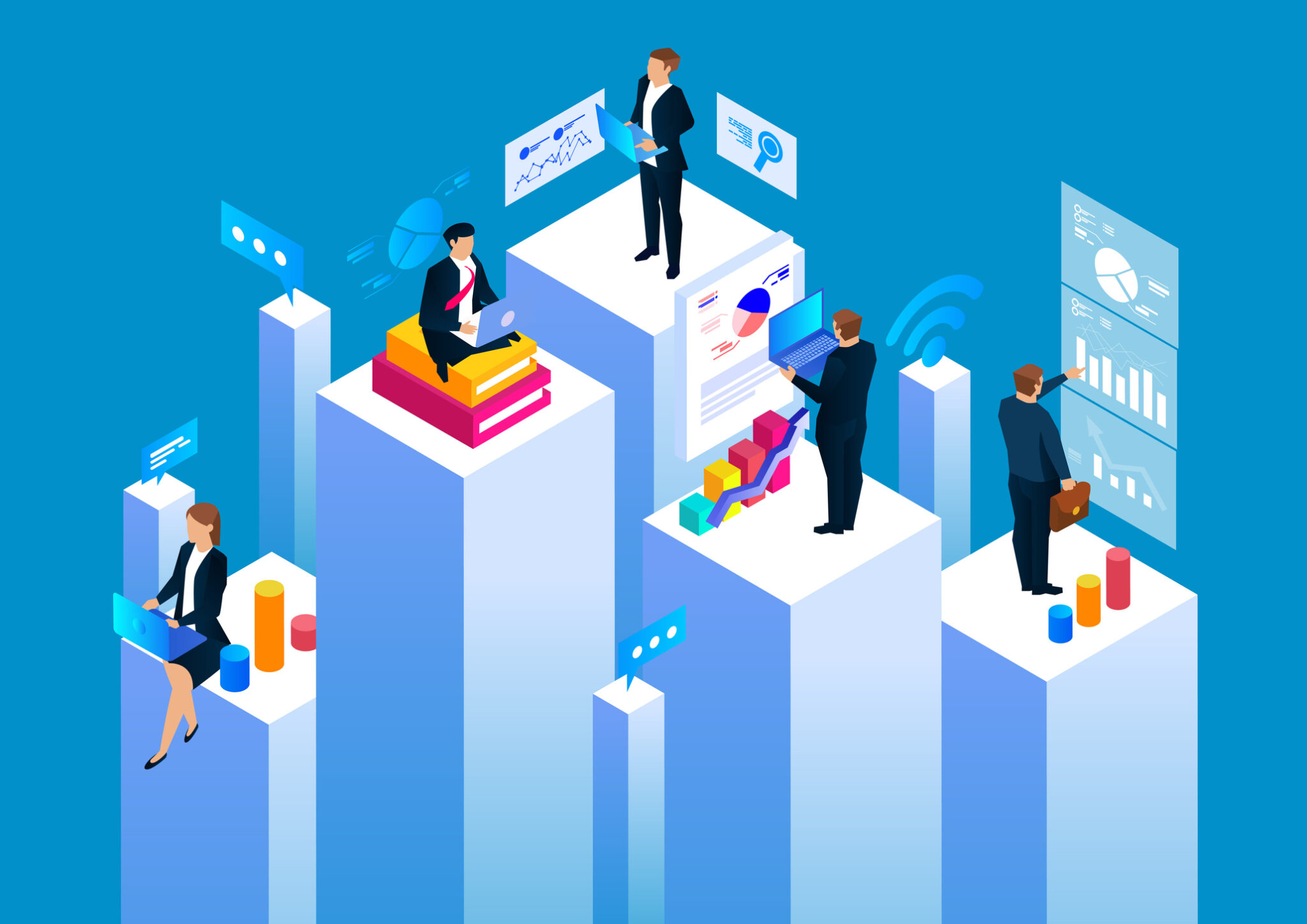 For B2B marketers, it's no longer enough to define and protect the brand, help generate leads, and support sales. Going forward, B2B marketing leaders also need to be leaders within their organizations. Rather than supporting other functions and stakeholders, marketing needs to "become the architect of organizational success," according to the forthcoming "The Future of B2B Marketing" report from Forrester.
"Marketing will be the creator of the organization's future," says Forrester Vice President and Principal Analyst Lori Wizdo, the author of the report. "That is a leadership role that, with few exceptions, B2B marketers don't recognize."
The increasing demands and expectations of B2B customers—and regarding company culture, employees—along with the myriad opportunities enabled by ever-advancing technology are making the role of marketing less reactive and more proactive. The report outlines six mandates for B2B marketers going forward:
* Champion past, present and future customers. This includes expanding the focus beyond customer acquisition to include providing value to customers post-purchase—which in turn will increase the lifetime value of those customers to the business.
* Steward all stakeholder relationships. In a sense, this means creating an "ecosystem" of all partners within the organization.
* Engineer the customer experience. This ties in with focusing on buyers post-purchase, thinking beyond episodic transactions to a continuous relationship and personalizing the customer experience.
* Actualize the brand. Execute this internally as well as externally. Having a mission is no longer enough; marketers need to ensure that the mission has an impact on customers and employees alike—that the company walks the talk.
* Architect customer value. Key to this is shifting the focus from value propositions to outcomes, or from "what we do" to "what you want to do."
* Orchestrate future success. This includes helping to formulate long-term strategies and challenging the status quo while also being agile and open to experimentation. "The COVID-19 pandemic just gave us an object lesson in the need for agility," Wizdo notes. "To lead in changing times, CMOs must be comfortable embracing the unknown."
One could argue that these six mandates apply to B2C organizations as much as to B2B. Wizdo contends, however, that the challenges for B2B marketers than for their B2C counterparts are quite different.
"Take the concept of understanding customer value realization. In the consumer world, customer value is pretty much a one-to-one correspondence with product features: The tennis racket is lighter; the shoes have better arch support; the mutual fund has better performance and lower fees. In the business world, product value prop doesn't equal value realization nearly as often," she explains.
"Value is realized when change is enabled, and that takes process and behavioral change that is incremental to the product's inherent value. Extend that to the concept of customer experience. It's that understanding of the vagaries of value realization that provide an incremental perspective of the customer experience. I find that customer experience in consumer marketing is very much about the transaction, not about the life-changing experience."
One could also argue that many of the tactics advocated in the report, such as using data to personalize the customer experience without being intrusive and maintaining customer relationships beyond the purchase, are long-recognized best practices or goals. But summarizing key tactics, Wizdo says, "misses the point that I so hope this research plants in B2B marketers. It's not so much that our job is changing, but our environment is changing, and that changes our purpose, the role we fill in our organization's success."
And that environment is changing far more rapidly than most could have predicted prior to March 2020. Wizdo cites a survey in which 34 percent of respondents said their companies had been in growth mode prior to the pandemic but were now in survival mode; nearly as many respondents said that during the same year their organizations had gone from surviving to growing.
"If there's one thing I'd like marketing execs to take away from this research, it's a sense of urgency about the need for transformation," Wizdo says. "I think there's a tendency to say 'Yeah, we've got this' when we don't. There's a line I've always loved from the old vaudeville comedian Will Rogers, and I think it applies to the future of marketing: 'It doesn't matter if you're on the right track; you'll still get run over if you're not moving fast enough.'"