Formulating Your 2020 Data-Driven Marketing Strategy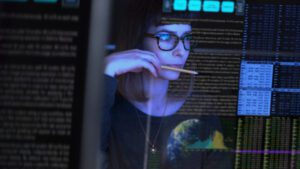 Data management is increasingly falling within the purview of the modern CMO. But with the advent of CCPA and the consequences felt as a result of GDPR (to say nothing of future potential privacy regulations), the onus is on marketers to protect consumers data while still depending on it. Looking ahead to 2020, a sound data management strategy is critical as the landscape becomes more complex.
According to AdExchanger, companies seeking to develop a complete data strategy should consider a few things. First, businesses should work on formulating data across department silos and orient the strategy around the customer. They should also focus on delivering value in order to build customer trust, embracing new analytics platforms that combine their first-party data with platform-level customer data and building flexible teams that embrace collaboration. Read on for how your business can use these insights to accelerate digital growth in 2020.
---
Other articles you might enjoy:
---