The CMO Reckoning Isn't a Coincidence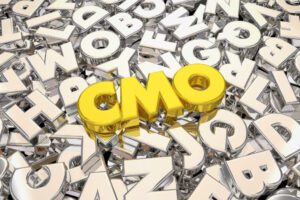 It seems every few years, we experience a new wave of industry transformation. As a result, all eyes turn to marketers to really understand where they fit into the changing nature of business. Specifically, Chief Marketing Officers are forced to justify their existence. In fact, today major brands like McDonalds, Uber and Lyft are opting out of a traditional CMO role all together. As organizations try to answer the questions of how to best connect with audiences and build a powerful community—while ensuring customers remain at the heart of everything—modern CMOs are "fighting for survival."
Traditionally, marketers survive and thrive because at the end of the day we are the champions of the customer and stewards of the brand. But this time around, something is different. Consumers, policy groups and nonprofit players from across the ideology spectrum are calling for greater accountability and transparency for global technology companies. And that timing is not a coincidence. While top brands are making strides in driving innovation and contributing to powerful causes, the technology industry as a whole has stumbled in conveying a cohesive, authentic and purpose-driven brand narrative beyond products alone. The consequences of this are now abundantly clear.
Despite the uncertainty, best-in-class marketers are charting a course for the future of the entire industry. By embodying a creative, holistic and data-first brand identity, organizations have an opportunity to not only earn back trust in the hearts of consumers, but marketers now have the ability to demonstrate tangible ROI and justify the impact their efforts have.
Here's an exploration of how we arrived here and how marketers can change the conversation by speaking the language of their customers:
The New Business: Purpose-Driven
The digital economy is massively interconnected. Nothing a brand does exists in a vacuum—every single touchpoint across every single channel, digital or otherwise, contributes to a single story. As a result, products, experiences and identity are now shared resources between brands and their communities. That's why purpose emerged as such an influential factor in how people connect with brands. It's an emotional anchor that puts all of these different elements into context. In fact, 91 percent of consumers would switch brands if a different one was purpose-driven and had similar price and quality.
But, because the digital marketplace is so far reaching and brands can engage with consumers in so many different ways, it changes the way brands need to think about their place in the global ecosystem. What do we have to say about the issues our customers care about? How can we take responsibility for our impact? The next generation of marketers are taking a leading role in not only defining a brand's identity and purpose, but bringing that story to life in a unique, creative way that authentically resonates with consumers.
---
Other articles you might enjoy:
---
The New Customer: Engaged but Cautious
Audiences have never been more empowered and informed. The same digital economy that empowers marketers to tell new and meaningful stories has also enabled consumers and employees alike to become highly involved in brand communities. Social media networks give core stakeholders a wide platform to either advocate for, or call out, a brand. Late flights, poor food service or even a particularly exceptional interaction with a customer service rep—all of these have made their way online and are meaningfully contributing to brand reputation. However, even with heightened voices, these digital-first consumers are wary. They've witnessed firsthand the consequences of mismanagement, especially with data, and are more likely to believe that brands are focused on profit over people and their best interests.
When it comes to overcoming these barriers and connecting with consumers of the future, marketers hold the keys to the kingdom. By capturing their voice and translating it in to hyper-personalized, once-in-a-lifetime experiences, marketers are winning back customer respect and trust. It might be an uphill climb, but the cure for customer cynicism is empathy, thoughtfulness and the tenacity to show up for them again and again. And not just when you have something to share. When they talk, you have to listen and respond.
The New Technology: Deeply Human
In the past when CMOs were called to justify their value, a common talking point was the difficulty of measuring marketing attribution and ROI. But an important shift has occurred and is changing the way marketers cement their value within an organization—access to better data and analytics. Through technology, like never before, marketers are now able to quantify and measure abstract concepts like feelings and loyalty and tie them directly to business objectives and functions. For example, we can look beyond the number of times a piece of content has been downloaded and get to the heart of why it resonates with the readers in the first place.
Measurement is upending not only marketing, but entire organizations and even industries. Products can be completely redesigned around the emotional response customers have, experiences can be crafted down to the individual level and there is greater visibility to focus marketing investment on growth areas—the opportunities are endless. Tomorrow's Chief Marketing Officers aren't just the champions of the customer, they own this data and lead authentic customer-centricity.
The New CMO: Community Champions
Businesses today are fundamentally different. Even customers and employees are fundamentally different. And the technology businesses use to build a cohesive brand narrative are advancing at an ever-quickening rate. But one thing that remains steadfast is that people will always crave evocative and compelling narratives. These stories inspire deeper connections and investment in a brand. As customer expectations continue to evolve and they demand more from businesses, CMOs will lead the charge for the new chapters that lay ahead. Communities are calling for brands to be involved members of society who leverage their capabilities to build exceptional experiences—and marketers are answering that call.
Alicia Tillman is Global Chief Marketing Officer for SAP