The Facebook AI Trends Marketers Need to Watch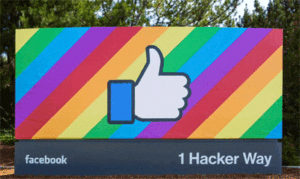 Artificial intelligence (AI) is one of the many ways Facebook it helping the over 70 million businesses battling to get in front of its 1.32 billion daily average users and its more than 2 billion monthly users.
Everything users see – from images to article links and even the messages that appear in chat – are informed in some way or another by AI and machine learning.
Facebook is raising the bar on what businesses can do to enhance their presence on the site by offering tools for a next-generation customer experience. While many businesses are still struggling to update their social pages on a regular basis, others are preparing to make a mega leap forward with AI—and using Facebook as the platform to do so.
Businesses of all sizes need to keep an eye on the AI updates Facebook is introducing for they might become the norm much sooner than we think.
Here are the most important AI updates businesses need to know.
Facebook is penalizing links to spammy sites with low-quality content
Developers at Facebook have read over thousands of spammy articles and identified the qualities of those that had "a trait of having little substantial content and a lot of these disruptive, shocking, malicious kinds of ads," according to Greg Marra, a product manager for News Feed. Facebook ran thousands of pages through its machine learning programs until it was able to determine if a link was spam, even if it had never seen it before.
For real estate agents, accountants, dentists and other business owners and service providers this means that links on websites that are covered in cheap ads that provide little to no value to the user will now be ranked lower in newsfeeds. Websites that bombard visitors with annoying pop-ups or sign-up banners will also be affected. This rule applies to Facebook and Instagram ads, as well as organic content posted on Facebook.
Furthermore, although you may think your business isn't posting low-quality content, it's important to know what Facebook's AI considers to be spammy so that your content does not get flagged unnecessarily. Currently, Facebook is penalizing websites that receive high bounce rates, those that generate big gaps between the number of clicks and the numbers of likes, shares, and comments, and even those that feature clickbait-y headlines. It is also lowering the ranks of Facebook Pages that beg people to like their content.
Facebook is prioritizing websites that load faster.
Most Internet users will not wait over three seconds for a page to load and will just click away, according to Facebook engineers Jiayi Wen and Shengbo Guo. To ensure that users are spending more time reading the news they are interested in, Facebook's algorithm is now docking slower-loading content and putting it lower on users' newsfeeds.
So what does this mean for businesses? For industries that rely heavily on website traffic to generate business, such as real estate, optimizing your website is crucial. Pop-ups or a lot of image and video content that is not properly optimized is often the cause of slow loading pages. Make sure all of the media on your page is optimized to load as quickly as possible so you don't lose any leads from Facebook before they even land on your site.
Facebook is blocking Pages that repeatedly share fake news.
Facebook discovered that some brands have been using Facebook ads to share fake news more widely and to get a larger following. In the wake of the 2016 election, Facebook has cracked down on these pages and stopped them from buying ads until they stop sharing fake news.
Facebook now forbids pages from buying ads that link to any article flagged as "fake" through a system that involves third-party fact checkers. Recently, the company expanded upon their detection system by disallowing ads that link to fake news and by displaying publisher logos next to shared content.
A recent BrightRoll survey revealed that 96% of advertisers are worried about fake news in their programmatic advertising efforts. When a brand's ads appear next to fake news, it can have a serious impact on the brand in the eyes of consumers. While the current fake news problem is definitely not enough for your business to consider giving up on programmatic advertising, it's important to keep in mind that you will inevitably sacrifice a degree of control over your ad placements until Facebook unveils an immutable solution to the problem. The good news is the company seems to be making a serious effort to do so.
Facebook's facial recognition is 97% accurate.
Facebook's facial recognition is 97% accurate and even more than accurate than the FBI's recognition software, which has an 85% accuracy rate. Additionally, Facebook has been using its AI-powered image recognition software to identify people and objects from both image and video content for a while now.
For some businesses, image recognition technology is already creating a link between online content and in-store visits. Larger retailers are using facial recognition to track customers' in-store activity and link the videos back to their customers' profiles so they can offer welcome messages, discounts, and special offers in real-time. But as facial recognition moves into the mainstream, businesses should keep an eye out for Facebook updates on new use cases to create highly-targeted campaigns using the technology on the site.
Facebook's Messenger Platform 2.1 is here.
In 2016, Facebook launched a chatbots solution for Facebook Messenger, which allowed businesses to build out communication channels with their customers using Facebook Messenger. Unfortunately, bots did not take off as quickly as Facebook anticipated and in July 2017, Facebook introduced Messenger Platform 2.1, with some exciting new and improved features that now allow businesses to enrich their conversational experiences on Messenger.
As of September 2017, Facebook Messenger has reached 70 million daily users, an enormous audience with incredible potential for businesses and advertisers to get in front of by sponsoring messages or purchasing display ads within the inbox. The improvements in Messenger 2.1 include a level of built-in language processing to detect seven key traits of any message before it is passed onto a brand's bot. The goal of this handover protocol is to create a better experience for users by flagging important customer questions or feedback and generating a response as quickly as possible.
While Facebook admits that its bots haven't yet become as powerful as they hoped, the future bright for businesses to use bots in their marketing and customer support efforts. In fact, there are hundreds of brands already using Facebook's bots in innovative and engaging ways.
Facebook has quickly become a leader in artificial intelligence and at the rate the company announces new ways to use the technology, it can be difficult to keep up. Just this year alone, there's been a number of efforts to make the technology better and more powerful than anything brands have seen on other social networks so far. Facebook's artificial intelligence tools have a lot of promise and businesses that can stay on top of the new features, and refine their strategies to include them, will certainly reap the benefits in the years to come.
Adrian Fisher is CEO of PropertySimple.
Related Articles:
How Google, Amazon and Facebook Have Changed B2B Marketing
28 Ways Artificial Intelligence Will Affect You