Emotions Matter When it Comes to Engagement: Report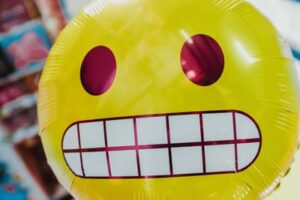 What two emotions engage readers the most online? Nostalgia and schadenfreude, according to new research from online news site Topix.
Topix analyzed its top 50 highest grossing stories over the last five years, to see which pieces engaged the most readers over the longest period of time. Four key emotions engaged readers the most: history/nostalgia (30 percent of the top 50), schadenfreude (30 percent), humor (24 percent) and pride of knowledge (16 percent).
Emotions and gut feelings can often be the deciding factor when it comes to making a purchasing decision, both in B2B and B2C marketing. A recent study from the Financial Times Commercial Insight Group and gyro notes that uncertainty was the biggest negative emotion that has an impact on B2B buying decisions.
---
More on Creating Content That Connects:
---
"We're in times that are very challenging," says Margaret Magnarelli, vice president of marketing at Monster. "If we don't combine feelings with facts, we'll lose customers. They want to feel validated."
Marketers need to understand the engagement and revenue impacts of empathy, says Magnarelli, who spoke at the recent Content Marketing Conference in Boston.
She notes that customers who feel they are fully connected with a brand emotionally are 52 percent more valuable on average than those who are merely highly satisfied, according to research from Harvard Business Review.
Taking the time to know individual customers can have a significant improvement on marketing, because emotions can have an unexpected impact on how consumers react and behave, Magnarelli says.
For example, a study in the Journal of Experimental Psychology reported that waitresses who repeated orders back to their customers—making the customers feel like they were personally invested in getting their order correct and cared that they enjoyed their meal—generated tips that were 101 percent higher than those who didn't take the time to mimic orders.