B2B Buyers Rely on Emotions: Survey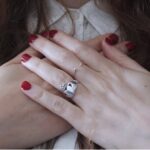 Despite all the data at their fingertips today, emotions still factor strongly into business decisions, according to a new survey from the Financial Times Commercial Insight Group and gyro.
"Confident optimism" is the top feeling marketers want to get from a potential partner, and 77 percent said uncertainty was the biggest negative emotion that impacts B2B decision making, according to the Business Feeling Index report, which surveyed over 300 FT readers.
What creates that uncertainty in a potential new partner and creates negative emotions? Overpromising (69 percent), poor communication(60 percent) and lack of transparency (53 percent) were turnoffs, as were arrogance (69 percent)and pushiness (61 percent).
"The reasons behind the choices we make aren't easily measured. Real people are tribal and emotional," says Christoph Becker, global CEO and CCO, gyro. "Now, more than ever, marketers must focus on what their customers and prospects are feeling and deliver in a way that makes them feel both confident and optimistic."
---
More B2B Marketing Research:
---
During the research phase, 70 percent of respondents said thought leadership was the most important factor, and 69 percent said it was vital to maintaining loyalty once a relationship was established. Company culture (83 percent) was another important piece of the puzzle.
Once a relationship has been established, B2B customers value responsiveness (65 percent) and transparency (69 percent). Face to face meetings are also valued (73 percent), and customers get discouraged when communication and contact drops off after the sale has been made.
"[I feel doubtful] when they lose interest, they get lethargic and lose enthusiasm," said one respondent. "Also, when their contact is not as regular, and their conversations are not as positive."
As in a romantic relationship, the moment of truth in a business relationship is the first fight: 86 percent of respondents said the first moment of friction is when you find out what a partner or vendor is really like.
"First impressions matter a lot, and seemingly small negative emotional experiences can distract a lot," says Michel Tuan Pham, a Kravis professor of business at Columbia University. "If people feel good about a business relationship, they will generally tend to see the bright side of a relationship and interpret any friction points in a more charitable way."