How Digital is Forcing Sales and Marketing to Unite
Silo mentality remains one of the biggest barriers to success for many organizations that continue to view sales and marketing as completely separate worlds, with separate interests and objectives. In the business world, the lines between these departments have blurred, and businesses that don't embrace the new model of Integrated Sales Funnel will fall behind.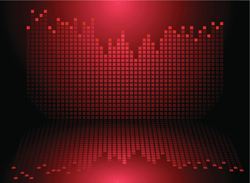 Marketing professionals, for example, have taken on a number of traditionally sales-oriented tasks, such as converting new leads from social media, email marketing, and tracking actionable website visits. By a similar token, sales representatives are now using these channels to gain deeper insights into the buying behaviors of prospects and customers.
In order for sales and marketing teams to best serve today's digitally savvy, increasingly connected consumers, they must eliminate the siloed mindset and work towards becoming unified disciplines in the form an Integrated Sales Funnel. This entails not only identifying and embracing the right technologies to leverage, but a complete reframing of mindset, culture and thinking.
The Importance of an Integrated Sales Funnel
When implemented properly, the right technology-driven solutions can do wonders not just for sales and marketing efforts, but also for customer support and service. The challenge, however, is that most organizations don't integrate the critical data across these tools, which actually exacerbates the silo effect. Take, for example, if your sales team is using a CRM platform to manage customer relationships, your marketing team is working with a marketing automation platform for lead management, and your support team is utilizing a separate ticketing system for customer service.
In this type of approach, it doesn't matter how outstanding each of those solutions is, because if they aren't sharing data and critical information in real-time, they will not provide optimum benefit to the organization. What good is fancy marketing automation if your sales representatives aren't closing those deals? Similarly, what good is your powerful CRM if it's not being fed high-quality leads?
In the digital age, everyone is working off the same sales funnel and therefore need access to the same data in order to attract new customers, drive sales, and support existing customers. This data needs to be integrated, accessible in real-time, as well as exist as a "single truth." That is, there shouldn't be multiple copies of data floating around; it should be easily managed as a single, centralized database. This is absolutely essential because any disconnect between sales, marketing and support efforts will result in lost opportunities, which translates to lost revenue.
Why Integrate? The SMB Perspective
Companies that juggle multiple versions of customer data across a disparate array of department specific solutions will inevitably suffer from crippling data leaks. And while large corporations may be able to budget for expensive resources and consultants to integrate their data, small- and medium-sized organizations don't have the luxury of resources, so they must take the efficient approach from the get-go.
Connecting CRM, marketing automation, and customer support is the only way that businesses can hope to fully maximize the value from each. This not only eliminates the risk of data spillage, but empowers the organization to gain a deeper understanding of the complete cycle of the lead qualification process, and move the needle towards better sales closures and getting your customers to become references for future sales. You're not only prepping your team to engage and nurture prospects at every single touchpoint, but making the most out of your lead scoring activity.
Beyond the Technology: The Road Ahead
From a cultural standpoint, it's essential to ensure that your sales and marketing teams are in complete alignment when it comes to common goals, cohesive and consistent messaging, and accountability. Senior management should lead the way by clearly restructuring and re-defining the roles, responsibilities, and expectations for each team, as it should function in the digital age. There are a number of different ways to approach this, from standardizing regular communication protocols between marketing and sales to defining how each department specifically contributes to common business goals.
Simply put, businesses—and especially SMBs—can't afford to continue siloing their sales, marketing and support efforts. It will kill off productivity and create an environment in which revenue opportunities simply fall through the cracks. A unified approach with seamless integration is the only way to rise above the competition and grow.
Manohar Chapalamadugu is founder and CEO of Agile CRM. 
Related articles:
GE Digital Stays on Top of Martech Trends