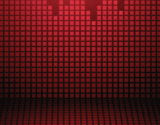 Simply put, businesses can't afford to continue siloing their sales, marketing and support efforts. Here's what you need to know.



Chief Marketer Videos
This campaign, Netflix at AsiaPOP Comicon from Jack Morton Worldwide, landed a 2019 Gold PRO Award.
SIGN UP FOR UPDATES!
Fill out the fields below to receive the latest news and special announcements from Chief Marketer.