Top 10: February's Most Popular B2B Articles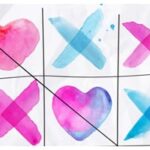 In case you missed them, here's the 10 most popular B2B articles on ChiefMarketer.com for February:
Exclusive B2B Lead Gen Survey
In this special report, we share the results of Chief Marketer's annual B2B lead gen survey. Learn the challenges B2B marketers are facing—and the opportunities they're missing.
Three B2B Marketing Trends to Watch
The top B2B marketing trends for 2017 reflect much of what B2C marketers are experiencing: B2B buyers deserve the same individual, humanized attention consumers desire from retailer or CPG brand.
Want a Job? Get Videography, Content and Social Skills
Social media management, landing page optimization & creation, brand strategy, content writing and videography are among the 20 fastest growing skills marketers are looking for, according to a new index from Upwork.
The Real Differences Between B2B and B2C Marketing
In 2017, is there still such a big difference between B2C and B2B marketing? We asked experts of both sides of the fence to weigh in on their approaches to communicating with customers.
Marketers' Most Wanted:  Millennials
In the Most Wanted series, Chief Marketer looks at some of the top demographic segments B2B and B2C marketers should target in 2017. This edition spotlights millenials.
Winning the B2B Marketing Super Bowl
The Super Bowl is definitely a playing field for consumer brands willing and able to shell out top dollar for TV spots, but for B2B marketers the big game lies elsewhere.
Marketing Automation Boosts Engagement for GM Nameplate
Implementing marketing automation has helped manufacturer GM Nameplate's sales reps get a better handle on B2B customer communications and engagement.
Strategies for More Effective Lead Scoring
Today, market-leading lead scoring solutions are using advanced machine learning and artificial intelligence algorithms that process thousands of columns of data, which can be assigned to basic contact details to deliver accurate scores that rank a lead's propensity to convert.
B2B Marketers May Increase Branding Spend: Report
Despite increased focus on storytelling, and content marketing, a significant number of B2B companies are looking to increase their branding budgets.
Marketers' Most Wanted: Teachers
In this installment of the Most Wanted series, we look at how marketers like Really Good Stuff are targeting education professionals.