PRxPR Raises Money and Awareness For Puerto Rico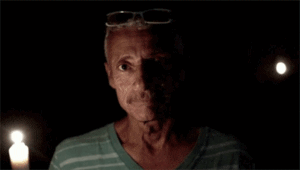 Several Puerto Rican advertising and media pros have created PRxPR, a non-profit that has so far raised over $1 million for Puerto Rico hurricane relief.
The organization's first PSA aired in December, with the second airing last month and the third set to debut in March on several major network and cable outlets including CBS, NBC, ABC, CNN, Fox and Univision. One hundred percent of donations will be invested amongst the most critically affected communities, with long short and long-term goals focused on food/agriculture, clean water and fuel/renewable energy initiatives.
"Most of us don't know what it's like, living on the U.S. mainland, to have unsafe drinking water or to be without electricity for months. Electricity generates your hot water, keeps your food edible and your medications safe—and allows you to have light and life in the evenings," says Carmen Baez, former president of Omnicom, Latin America. "Puerto Ricans accommodated to their new reality, but it wasn't easy and with no end in sight, it was—and is—exceptionally challenging. This campaign absolutely needed to show the new reality of life due to the dramatic, unprecedented power and devastation of Maria.
The PSAs were designed with an eye towards not embellishing the reality of the situation. The videos feature real Puerto Ricans; no actors were used and they were filmed in front of their actual homes, without music or elaborate lighting.
In addition to the PSAs and website, a social media presence and ongoing newsletter campaign to donors is supporting the effort. LatinWorks is the ad agency supporting the campaign; Guigo Sánchez is the creative director at that shop and Scott Radigk is the CFO. Why Design Works handles branding, identity and website design; Brodeur Partners worked on media direction and relations; and Icon International donated expertise and media time.
"Our campaign works to bring attention and empathy to the plight of the people in Puerto Rico as a result of Irma and Maria, but also, of course, it must generate funds to target and assist the most vulnerable," says Baez. "We are exceptionally thankful to all those who contributed in whatever way they could to make a difference, but the needs are still present and the situation remains dire in many locations."
One surprising grassroots effort that continues to gain unexpected traction is our Yellow Caps brigade. In addition to the main campaign, yellow caps with the PRxPR logo have been sold by grassroots teams in the U.S. and Puerto Rico. (Caps can be ordered by emailing Yellowcapsprxpr@gmail.com.
"Close to 600 caps have been sold—it's rewarding to see these very bright yellow sunshine PRxPR caps spreading positivity on the streets in Puerto Rico," says Baez.
Other Puerto Rican born leaders behind the initiative include María Celeste Arrarás, an Emmy award winning journalist/author with Telemundo NBCU; Francisco J. Cerezo, Partner /US Head of Latin America, DLA Piper, LLP; attorney Marilú Medina; and Jorge Silva Puras, former Chief of Staff to the Governor of Puerto Rico.
To donate, click here.