Improving Engagement at B2B Live Events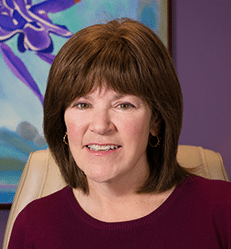 To get the most out of B2B trade shows and live events, marketing and sales teams must agree on how they define a lead.
"It all starts with getting everyone to agree on goals and objectives. It's okay to have several—as long as each one has clearly articulated criteria and metrics," Liz Brohan, co-CEO, CBD Marketing wrote in a recent blog post. "Once agreed upon, you can work together to determine the strategies that will accomplish each goal."
Brohan, Matthew L. Loos, executive director, Firestone Building Products, and Kevin Sulaiman, associate brand manager Whirlpool, will discuss ways marketers can better engage prospects before, during and after live events at B2B LeadsCon's Connect to Convert, Aug. 21-23 in New York.
Different types of engagement need to be prioritized before events, says Brohan. Getting key prospects and customers to schedule meetings at shows will help sales teams generate more sales and loyalty. "Be sure to prioritize this outreach, structure it as a series of high-touch, highly personalized initiatives, and include a strong incentive," she wrote.
Onsite marketing is also key, she adds. "Used strategically, tactics such as room drops, seat drops, the show daily, and social media work best to ensure participation from both your best prospects and those newly on your radar."
Post show, communications should be delivered immediately, and take into account where a lead is in the sales funnel.
"For example," Brohan wrote, "relevant content can be used to deepen engagement with leads at the onset of the sales cycle, while strengthening an offer should be considered to assist with conversion."
For more on how to improve your trade show marketing strategy, join us at B2B LeadsCon's Connect to Convert, Aug. 21-23 at the New York Hilton.
More from the B2B Connect to Convert Faculty:
Locating the Right Targets for ABM 
Attribution & ROI: What Really Matters in B2B
Earth Networks Weathers the Challenge of Numerous B2B Verticals 
Take Risks & Tell Stories: Advice From Cisco's Tim Washer