Connect to Convert Moves to Boston—General Call for Speakers Open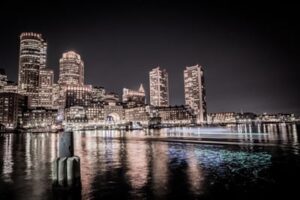 Connect to Convert is coming to Boston, and we want you to be part of the excitement! As the premiere conference and expo on optimizing lead gen across all channels, Connect to Convert helps B2C and B2B marketing and sales through the entire customer journey—from branding and customer acquisition through conversion and sales.
Join us this October as 1,800 vertical, direct/performance marketers, agencies and sales leaders serving the lead generation marketplace converge on Boston. Here's your chance to share with the industry and engage with peers, partners and future clients.
We're looking for brand, direct marketing and sales experts in the field to share, speak and suggest topic ideas. What's driving customer acquisition today? How do you incorporate today's best marketing practices and prepare for tomorrow? How do you convert and retain customers through your sales channel?
Whether you're a brand, agency or publisher, in marketing or in sales, we want you to share your thought leadership and educate the marketplace. Participating speakers receive complimentary access to the entire event, so don't miss your chance to make the most of Connect to Convert!
Submit to speak today! Submissions due by Friday, May 11 at 12 midnight Pacific.