Aligning Content Marketing and Personas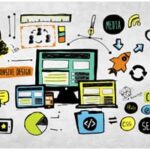 The tech to implement content marketing and marketing automation is essential for most B2B marketing organizations today.
For marketing automation to rise above the level of batch and blast, B2B marketers need to implement personalized messaging by using personas and segments. Requests for product demos and 15-minute sales calls may only generate a response from a prospect that is in market to buy. For the rest, marketers need to send content that will pique their interest or solve their business problems.
How can B2B marketers show they understand their prospects?
Content marketing gives prospects an opportunity to raise their hands and say they're interested. Aligning content with personas can provide the right context.
Marketing automation platforms make it easier to set actions as triggers and ensure prospects get the right information at the right time. Without a true content platform integration, it is challenging to send the right message. As buyers move through their educational journey to purchase, relevant content needs to guide the way.
Many marketers are unable to execute on this simply because they do not have the resources to create the volume of quality content that's necessary. A Content Marketing Institute study found that 54% of B2B marketers struggle to produce engaging content, while 50% can't produce content consistently. A lack of quality content will result in lost opportunities due to lack of engagement.
The right content at the right time in the buyer's journey fuels engagement across all channels including social, digital advertising, and email campaigns.
Align with customer-centric personas
Nobody responds to the wrong content. Content has to be created according to customer-centric personas and distributed in ways that track those personas.
Aligning content with personas is step one, but in a marketing technology stack where marketing automation and content marketing are tightly integrated means that is your only step. The right content automatically aligns with persona-based segments used in marketing campaigns.
Coordinate through one marketing calendar
No matter the length of content marketing campaigns, a single view on a coordinated calendar is required. Marketers need to see what campaigns and events are active and what's coming up to keep the content flowing. Creating a marketing calendar that highlights every email, social post, ebook, and event might sound overwhelming, but the ability to see alignment across campaigns is crucial to know how content aligns with personas.
One calendar can also align people and resources to ensure deadlines are met and content is used in as many ways as possible. It also identifies bottlenecks and brings efficiency to the content team.
Improve efficiency and collaboration
Efficiently managing a high volume of content at an organization is imperative to meet the needs of all of the personas. According to Gleanster, 25 cents of every dollar spent on content marketing is wasted on inefficient content marketing operations.
Creating content workflows can improve that efficiency by ensuring that efforts are not being duplicated, that enough content is being produced, and that content is not being wasted. Every step of the process—from content creation to review and approval followed by publishing and distribution—should be part of these workflows.
Marketing automation and content marketing work together, but they work better together when there is alignment. Alignment of process, resources, personas, and campaigns. This is the way to unlock the true marketing power of these two technologies coming together.
Kevin Akeroyd is general manager and senior vice president, Oracle Marketing Cloud.
Related Articles:
The Listening Game for Content in B2B Marketing
Why Buyer Personas are the Core of Content Marketing