Breaking Through The Noise: 3 Steps for a Better Content Strategy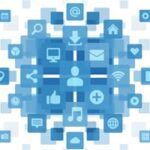 According to the Content Marketing Institute and MarketingProfs' annual Content Marketing Benchmarks Report, 78% of the most effective B2B marketers are creating more content than they did just one year ago. Their less effective peers are less likely to create more content, but at 57% creating more content, still recognize that it is a great need.
Most surprising is that with so much investment being poored into this effort, less than half of these marketers have a documented content marketing strategy, which is critical to realize real business value from the content created by a marketing department. According to Forrester, 85% of B2B marketers can't connect content marketing activity directly to business value.
Marketers need to ground their content strategies in an effort to create a personalized experience for each customer to demonstrate measureable business value. When content marketing is done right, it supports brand awareness and demand generation by establishing valuable relationships with prospects and enabling marketers to excite and empower their customers.
When developing a content marketing strategy, it's best to keep these three elements in mind:
Content Alignment: Keep it Customer Centric
Content is vital to supporting meaningful engagements across all channels with your audiences. Smart content supports the needs, challenges, and triumphs of your current and prospective customers. Before you map out a content creation initiative, assemble a core strategy around value-based themes for your audience. It's important to examine your existing content and ask: "Are you talking about your products or is your content focused on the enablement and success of your customers?" Go for the latter! Your customers should always be the centerpieces of your content ideas.
Content Planning & Strategy: Don't Forget the Basics
A carefully planned strategy helps keep your content in check, so your teams can maximize asset value and your audiences can see the benefit of interacting with your content. Whether you're starting from scratch or are knee deep in planning, here are four basic questions to keep in mind when developing content:
How is this relevant to my audience?
Does this enable my customer's success?
What are our success metrics?
How do I maximize my daily efforts?
The content you create will support all of your marketing efforts. So it's vital that you plan before you initiate your content marketing strategy. It's equally vital to remain nimble and adapt to the changing needs of your business and your audience.
Content Measurement: Assess Your Marketing Effectiveness
In the era of big data, marketers need to be more strategic with the information they collect and access. But it's overwhelming to get your arms around the treasure trove of data, especially when it comes to content marketing.
Marketers can best measure content marketing effectiveness through a centralized view of the following aspects:
All your content (including topics, format, keywords and status)
The volume of content you've created
Your content productivity
Content distribution channels
Promotion status and activities
Content timelines/calendars
Assessing this type of information about your content marketing allows you to configure strategies to better execute on your understanding of content status, gaps, and measurement.
By approaching content marketing in a strategic manner, you can eliminate the complex, siloed and ineffective processes and execute content marketing campaigns that improve the customer experience and have a measurable impact on the bottom line.
Andrea Ward is vice president of marketing for Oracle Marketing Cloud.
Related Articles:
Why Content Marketing Needs to Evolve
Buyer Personas Are Core to Content Marketing
Special Report: The B2B Loyalty Challenge