Why Buyer Personas are the Core of Content Marketing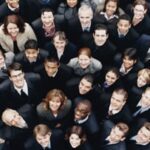 When we think about the buyer's journey or building customer experiences that delight our prospects, the foundation for marketing needs to be around the "who."  In telling our stories, we still rely on our product features or solution without focusing our efforts on the real hero—the customer.
Buyer personas help marketers ignite genuine conversations with the most important person to your company: your customer.
Many marketers mistake a persona for a buyer profile, but personas are much more than a title or demographics which are generally static, shallow representations of who a person actually is. For example "Mary, a 32-year-old, director of marketing for a technology company in the Midwest," is a profile. To find out who Mary really is and how your company can appeal to her, you have to ask about her goals, needs, wants and concerns. You need to learn about Mary's life and what matters most to her.
Creating personas can be time consuming, but done right, they become an indispensable tool. Personas should guide brand content –everything from how it is created, to what format it takes. Each piece of content produced should be driven by its intended audience. According to Aberdeen Research, marketers who use personas see 73% higher conversions – proving if the marketer is brave enough to be the champion for whom the buyer is and what they want, the marketer, as customer advocate, becomes the most valuable asset in the company.
Usually the only thing holding marketers back from developing personas is a little faith that the time will be well spent. Here are eight tips to ensure you're conducting insightful persona interviews:
Throw out titles: Titles lend themselves to profiles and profiles are not personas! You need both, but don't try to find them in the same approach.  Keep the titles for database management and list building.
Use a variety of questions: Explore the participants' personality attributes, purchase preferences, motivators, priorities and content interests.
Create a conversation: Treat your interview like a conversation instead of a survey. Ask open-ended questions and comment on their responses. Engage with them, person-to-person.
Listen: Embrace pauses in conversation, sometimes the silence will encourage your interview candidate to dive deeper into their thoughts.
Make your participant feel comfortable: Be sure to welcome interviewees warmly. Remind them questions are for market research and responses are kept confidential – and away from sales!
Don't test your messaging: If you put words into your participant's mouth, you'll miss the chance to hear what words they use to describe the challenges and opportunities they face.
Ask someone new: Try not to find five to seven people who validate what you think is true. Reach out to not-so-obvious candidates and you'll learn the most.
Plan to collect a lot of information: If you can't type and listen, ask permission to grab a recorder and transcribe later.
You'll most likely find a few different buyer personas after your interviews – that's normal. The key will be producing the type of content that your customer/persona will respond to and organizing the development of that content into an editorial calendar.
Once you're producing content, the key is tracking if it resonates. Try sharing different forms of content to see which ones your personas are engaging with and which are generating revenue. Tracking performance helps content marketers understand which types of content to stop producing and which to create more of. When companies use personas to develop a content marketing strategy they are rewarded with improved engagement and the ability to create effective content, faster.
Why wouldn't a content marketer create personas if all it takes are conversations? Some companies don't have the time or resources to spend on creating them. Lead generation takes precedence and personas are pushed to the backburner. They may not realize spending time to develop personas saves time in the future. Other companies are still using the old-school marketing funnel to inform their strategy. Buyers today are much more in control of the buying process. They are informed, connected and more empowered than ever before. Personas appreciate that we can't force buyers through a sequence, and we can't treat all buyers alike.
If you think about content marketing as a conversation, the content is the dialogue and the persona is who you are talking to. The goal is to become an expert on who your customers are, what they need and what they are looking for from you. Sitting down to create content becomes more calculated and less daunting when you know who your audience really is.
Claudine Bianchi is the founder, CMO and chief product officer at Crescendo.