3 Steps to Creating Successful Buyer Personas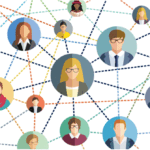 Do you really understand your buyer? Do you feel their pain points or know how to speak their language? Buyer personas can help to fill the sales funnel with qualified leads, and retain the customers you already have.
When creating a buyer persona, you need to identify the ideal buyer through not only demographics, but psychographics and other components that detail what makes them tick. If you have identified the trends they encounter and what the implications are, you will build affinity and create a real connection.
Here are three steps to creating successful buyer personas:
Ask, Ask, Ask
Marketing does not live in a silo. Though the creation of a buyer persona may start with marketers, an end user may have a very different lexicon. Therefore, the sales team, the executive team, customers, and even former customers should be part of the process. Find out who they are, what their habits are, what their role is within the company, where they go to get their information, and what stands in their way from reaching their goals. You will quickly see that the persona of "Marketer Jenny" will be very different than that of "Salesperson Bob." Asking numerous groups is how you get to know each potential buyer, what their goals are, what they worry about, and the language they use. The details you gather will help you to build the narrative and the basis for everything you do. Then, every time you send an email, create a video, or develop an infographic you can ask, "Would Jenny like this?" If the answer is yes, you are on your way to building affinity and creating value.
Refine
A buyer persona isn't about right or wrong—after all, research is never absolute. The idea is that if you conduct enough interviews, new insights will decrease, and you may be at your current threshold of information—at least for the time being. However, you must be willing and open to refine. Has the sales team been getting solid leads? Great, you may be on the right track. However, maybe they have come across new pain points. Then, it's time to tweak. If modifications aren't made to the personas, you may get blindsided, costing you a potential or current customer. Additionally, because knowing what you're not looking for is sometimes easier, a negative persona should be part of the mix and updated frequently so that you don't bark up the wrong tree.
Share
Don't let buyer personas live in a marketing bubble. Once complete, be sure to pass them along to the sales, executive and customer service teams. After all, it's an organizational tool and everyone should know who they are talking to, from "Marketer Jenny" to "Sales Bob" to "Enterprise Linda" or any other relevant persona. They should become a central theme, creating a common language to use with the customer. Again, it's all about building affinity. If you understand who they are and find common ground, you are well on your way to building credibility and a long-term relationship.
A buyer's persona is behavioral, it's psychological, and it is a required element in understanding the buyer's core. Who are they, what keeps them up at night, and what is the language they speak? The buyer wants you to acknowledge their pain. Does your marketing plan do that? The buyer wants you to get who they are.
Do your homework and get going on the creation of your buyer personas. Ask, refine, and share throughout the process. In the end, you will have a mutual understanding, gaining credibility, building affinity and helping the buyer to lower their guard.
Ryan Malone is the founder & CEO of SmartBug Media.
Related Articles: 
Q&A: Bridging the Sales and Marketing Divide
Locating the Right Targets for ABM