Predictive Analytics Helps Cisco Improve Sales Process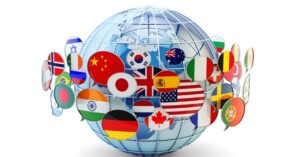 Integrating predictive analytics into its sales pipeline tools is helping Cisco Systems improve its global sales process.
One challenge has always been leveraging the information in the pipeline during the sales cycle, which can run six to nine months, says Ted Tsortos, director of worldwide sales strategy and planning, Cisco. "We don't always get visibility right away. We work closely with marketing to try and understand what they do, but we're always not as close to the lead process as we'd like to be."
Another issue was that data from different teams was traditionally siloed, making it hard to streamline processes for analytics. Using SAP HANA's analytics tools gave Cisco's team more flexibility than they had in the past to combine data sets and find different data views, he says.
For example, transactional data could be combined with pipeline data to get a better view of what opportunities might be coming up next. An app was built for sales manager to see information in weekly sales calls, to help book sales for the upcoming quarter.
The system also helped Cisco get a worldwide view of their largest customers' business. "Embarrassingly, a lot of our international accounts felt like we weren't treating them globally," says Tsortos. "There was a lot of work being done with channel partners, and they felt Cisco wasn't addressing [all their needs]."
Now, Cisco is able to see how many countries customers operate in and orchestrate better coverage for them all over the world. "It gave us better visibility with large enterprise customers who were selling into different countries with better real-time data."
The shift to predictive analytics is also helping Cisco create better models for making product recommendations that are more appropriate for particular industries. "We're still drilling into this, but we're starting to see some interesting results and different ways to position solutions."
Related Articles:
Take Risks & Tell Stories: Advice from Cisco's Tim Washer
How to Secure CXO Meetings Before Your Next Event
What's More Important in Marketing, Art or Science?