Q&A: Bridging the Sales and Marketing Divide
Successful B2B marketing content connects with prospects at the right point in the buying journey, with the right information. But sometimes, sales and marketing teams disagree on what that really means.
At B2B LeadsCon's Connect to Convert in New York, Ruth Stevens, president, eMarketing Strategy, moderated "When Data Met Content," a panel discussion looking at the relationship between sales and marketing, and how the two work together in successful B2B organizations.
Joining Stevens at the event will be Gary Skidmore, CEO, Aberdeen; Steve Kozek, managing director, commercial operations, GE Capital; and Ajay Gupta, CEO, Stirista. The quartet sat down together recently to preview their session and discuss the challenges B2B marketers face in targeting prospects.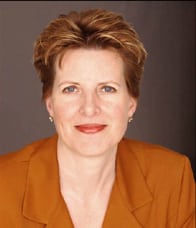 RUTH STEVENS: How can business marketers target their messages better?
AJAY GUPTA: Social is a significant new contributor in B2B communications to reach prospects. Marketers can use tools to build lists that resonate with their content and messaging. In sales, the ability to hone in on the current concerns of the buyer or influencer is paramount. When there are active social accounts among prospects and customers, social should definitely be leveraged for business insights.
Of course, you also need to proceed with care and recognize that many professionals use social for non-business reasons. Business contacts may share personal interests, and these can be identified in the course of a professional conversation. These relationships can be incredibly valuable when the connections are authentic.
GARY SKIDMORE: Too much content in B2B lead gen and the sales funnel is not tailored to the buyer or influencer. More content is not the answer—more tailored content is. An array of real-time data overlays and appends—with an emphasis in who is likely in market now—can inform the substance and delivery of content, and help tailor it for individuals and the roles he or she plays in the consideration and purchase process.
Aberdeen calls this engagement science. It has three components— account-based intelligence, including multichannel contact information for prospects on demand, predictive analytics to see who's in the market to buy now, and rich content that speaks to that buyer or influencer uniquely.
STEVE KOZEK: I'm on the business operations side, so I'm always looking to see how GE Capital's sales and marketing teams can use data, analytics and primary and secondary content wisely to become trusted advisors to CFOs and other senior leaders. We have deals that can top $30 million, so we need to showcase our knowledge in the domain, always. We're always looking at new ways to efficiently curate information and provide thought leadership for our customers. This includes demonstrating both an understanding of the challenges buyers face and the various solutions to those specific problems. When it comes to customers, domain expertise differentiates, and content helps us capitalize on opportunities.
STEVENS: What are the tricks B2B marketers should be using to match the most relevant content to the target?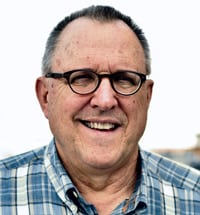 SKIDMORE: Most companies turn to internal and external content like brochures, sales sheets or industry specific information from outside sources. While this is a good start, this information is sometimes distributed without regard for specific pain points, educational needs or current interests of individual prospects within an account.
Predictive analytics can help marketers avoid "one size fits all" content. Content should be available in a variety of media, such as print, e-books, checklists, assessment tools, social, video or case studies, to meet the needs of individual influencers. This can turn a sales person into a credible and accessible strategic resource.
For instance, if a solution provider has targeted sales and marketing software companies as accounts, then research reports focused on marketing and sales alignment or how to effectively streamline sales workflows likely will be more relevant to individual buyers and influencers in this account.
KOZEK: Invention and innovation are core parts of the GE DNA. Our business is incubating lots of new ideas, particularly around digitization, so bringing that heritage to our sales and marketing activities across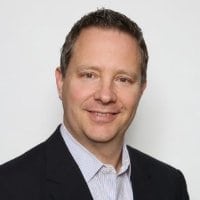 the enterprise is a matter of course. I work closely with startups and small solution providers. It's a great mutually-beneficial relationship—I share the lessons we've learned from our long history and wide scale to inform their products or services, and they help me stay abreast of what's possible, promising and beneficial.
GUPTA: When you're dealing with data, the difference between success and failure is data quality. Period. All the analytics in the world can't predict anything unless the underlying data in the algorithms are accurate, and the contact information for the prospect or customers across channels is accurate. Only then can marketers set the stage for using software and analytics tools, and create tailored content to apply engagement science in a meaningful way.
STEVENS: How can relevant content bridge the gap between sales and marketing functions?
KOZEK: I've been in both camps, so I've had more debates than I can count over just what is a "sales-ready" lead. That's why I like the discussion around account based marketing and engagement science today, because it gets to the heart of these historic challenges. In my role, I'm trying to get our data strategy and analytics aligned so that we act like architects. We identify and deliver the right message in the right format at the right time to build a relationship with clients based on trust. It's about getting the fundamentals right, which can be easier said than done in a multi-level enterprise.
It's the job of marketing operations, in my mind, to derive intelligence from the web and create messaging that positions B2B brands to help CFOs procure capital equipment and financing for growth. Content is useful to show our command, particularly when it speaks to CFOs' individual needs, and shows how we can serve as a partner.
Data and content working together is today's marketing currency. The better we leverage both in concert with the buying cycle, the more quickly we close any gaps and support the sales team's journey.
GUPTA: Marketing can save the day when it thinks and acts as a sales enabler. Even in the widest cast messages there ought to be a proposition, a pain point, a marked opportunity that resonates with the buyer. The most common complaint is often the "leads are no good" or "they're not ready," where marketing has fallen short in qualifying leads and scoring them as sales-ready. Interest in the right type of content can very much be a buying indicator, while interest in another type is an indicator the prospect needs to be nurtured.
SKIDMORE: Will we ever close this gap? It seems like we've been talking about it half my career. With every innovation, I think we're getting closer to nirvana. As we build account based marketing expertise, it's data, a variety of content, and having command of buying indicators among our prospects and customers that will bring sales and marketing closer together.
More From the B2B Connect to Convert Faculty:
Locating the Right Targets for ABM 
Attribution & ROI: What Really Matters in B2B
Earth Networks Weathers the Challenge of Numerous B2B Verticals 
Take Risks & Tell Stories: Advice From Cisco's Tim Washer
Q&A: Avnet's Journey to Reach B2B Millennials 
Improving Engagement at B2B Live Events