The Rising Risk of Affiliate Call Fraud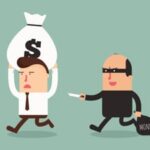 Performance marketing tactics like pay-per-call (PPC) are becoming more and more popular for lead gen marketers. Unfortunately, that means that PPC fraud is becoming more prevalent as well.
Industry experts will discuss the growing problem during "The New Elephant in the Room: Affiliate Call Fraud" session at LeadsCon Las Vegas, March 3-4 at the Mirage Hotel & Casino.
"With any time of performance-based marketing, where commissions are paid, there will be fraud—it's an unfortunate reality," laments Mike Williams, vice president of marketing and operations for PPC performance marketing network Ring Partner, a panelist at the session.
Williams notes that PPC is very search driven, because people are frequently searching for services they have an immediate need for, such as plumbers or electricians. The growth of smartphones is driving PPC as well, because smartphone users are very apt to use click-to-call.
Marketers generating leads online via PPC need to have a system in place to track their call success and look at things that misalign with the results they may have been expecting, he says.
One common fraud scheme is the "secret shopper" method, where an unsuspecting person answers an ad on a place like craigslist and signs up to participate in what they are told is a secret shopper study. The person then calls company and stays on the line for a predetermined amount of time, acting like they are a prospective customer but never actually making a purchase. The publisher selling the leads pays the innocent person for the time, and is then paid by the marketer for the "lead," which isn't really a lead.
The calls come from all over the United States from different numbers, and to the unsuspecting eye look legitimate, but aren't. "People don't realize they are perpetrating a fraud—they think they are participating in a legitimate study," says Williams.
"Addressing affiliate call fraud is important for us as a tech partner—our goal is to help clients be successful, and they won't succeed if they leads they're getting are fraudulent," says Anna Jefferis, senior channel partnerships and business development director for call tracking and analytics system provider Invoca, and another panelist at the session.
Of course, as PPC technology gets more sophisticated, so too do the scam artists targeting the industry. "The secret shopper programs look like legitimate phone calls but when you examine the conversions you see that they aren't legit," she says, noting that the trick is to identify the cues that tip off these schemes.
Of course, once you find out one tactic, it's fairly easy for scam artists to move on to the next one, she says, noting that marketers and their partners need to work together to combat the problem.
"The affiliate industry is small, and people really know each other," says Jefferis. "A lot of our clients are encouraging their partners to help each other—everyone can benefit from eradicating fraud more quickly. The faster you can stop someone from committing fraud, the better for everyone."
For more information about LeadsCon Las Vegas, March 3-4, click here.