Q&A: Kinney on Guiding the Customer Journey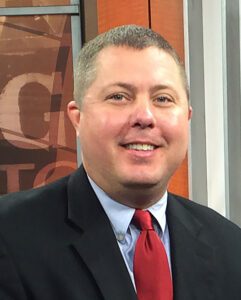 Brands today have more data and marketing channels than ever, which can be both a blessing and a curse when it comes to shaping the customer journey. Chief Marketer recently chatted with Kenneth Kinney to get his perspective on where brands can improve when it comes to data, social media and content marketing.
Kinney is a digital marketing consultant and host of the marketing podcast "A Shark's Perspective." He's also the VP of Marketing and Digital Strategy at Ai Media Group.
CHIEF MARKETER: Marketers today are blessed and cursed with a bounty of data. Are they doing a good job at making sense of it all?
KINNEY: What you find a lot of times is that too many people are still living in silos with data. A lot of people A/B test, but don't coordinate on how [it influenced] the customer journey. If you're giving customers 10 or 20 messages that don't tell a complete story, that's going to confuse them. Taking mindful insights from data is where companies fail.
---
Want to hear more? Kenneth Kinney will be a featured speaker at LeadsCon's Connect to Convert, Sept. 25-27 at the Westin Boston Waterfront. Join us!
---
CM: Social media is one area that is generating a lot of data for brands. Are they effectively optimizing those engagements?
KINNEY: Social interaction is a complete fumble by some brands. One of the biggest issues today is social media and reputation. If someone searches and sees negative reviews, that will turn them off. If you're not a brand like Wendy's, that brand that goes out of its way to make their customer engagement fun, social can become a space where people go to complain.
CM: Where are marketers typically dropping the ball in the customer journey?
KINNEY: Getting prospects in the door isn't as hard as it used to be. Keeping them engaged is where people drop the ball. I was recently talking with an agency about doing an up-sell even before the purchase. If you or I are searching for a widget, we might go to Amazon looking for a good deal. I get that they want me to buy other things, but first you have to funnel me through the widget-buying journey. If you start introducing me to other things [before the sale] it confuses the path and it will just fall off.
The data that you get from that customer journey should also be telling you an attribution story, one that will help you optimize your campaign spend, It should help you serve more relevant advertising, personalize your messaging, and align your marketing and advertising to focus on the customer's problems first, which is paramount.
There's an art and a science [to marketing] and I don't think people take advantage of what you do with people once you get them in the door. There are so many technologies that allow you to see heat maps and see where people are drawn to on a landing page You can directly see what they clicked on and create an opportunity to funnel them through the path to conversion. That's where content comes into play.
CM: Digital transformation is a huge buzzword for today, but what does it really mean for marketers?
KINNEY: A lot of it is really culture transformation, and it has to happen from the top down. When your leadership isn't on board, that can become a problem. Explaining technology and the changes needed to your c-suite can be a problem. Your leadership needs to be engaged and digital transformation is something the company has to adopt as a whole. You also have to realize that digital transformation is not to be looked at it as a one-time activity. It's the start of a continuous evolution.
---
You May Also Enjoy:
---
CM: Is sales and marketing integration still a huge issue for most marketers?
KINNEY: Marketers have to work extremely closely with sales and let them know the message they need to be selling. Between marketing and sales, there can be fiefdoms, but once everyone is working together, attribution capabilities are pretty easy.
There can be a little bit of a fiefdom issue—you've got to work extremely closely with them and let them know the message they need to be selling. There are fiefdoms, especially in the ecommerce realm. The sales team might want to claim a sale, but so will marketing. You need to work together. Sales people need to understand where a lead is coming from and that they're not all going to be "Glengarry" leads, so they might have to work harder. Customers don't live in silos so make certain that your marketing, advertising and sales/marketing integration align.
This article was originally published in August 2018.