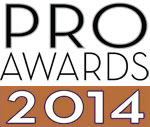 Campaign: SXSW 2013
Brand: Samsung Mobile USA
Agency: PMKBNC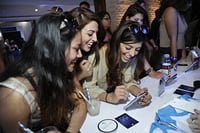 If you want to reinforce to young, tech-savvy, social-media-minded consumers your brand's focus on innovation and sheer coolness, you'd be hard-pressed to find a better venue than the annual South by Southwest (SXSW) music, film and interactive festival in Austin, Texas. Which is why Samsung Mobile and agency PMKBNC created the Samsung Galaxy Experience at SXSW 2013.
During the nine-day event in the SXSW-sanctioned space, Samsung concentrated at least as much on rewarding the loyalty of existing owners of its Galaxy mobile products as it did on gaining new customers. While anyone could visit the Galaxy Experience locale to interact with products and listen to tracks from some of the festival's musical performers, the perks for Galaxy owners included a wide range of sweepstakes and freebies.
By tapping Galaxy devices enabled with Samsung's TecTile NFC app at the lounge's TecTile Wall and other locales throughout Austin, owners received all sorts of rewards, from food and drink at local restaurants and bars to pedi-cab rides in partnership with Uber. Galaxy owners who downloaded a Samsung app created exclusively for SXSW could participate in a scavenger hunt for a chance to win tickets to a private show by A Tribe Called Quest and Prince. Using S Note software, Galaxy owners could design their own T-shirts, which were then printed on-site and could be worn throughout the rest of the festival (a fresh take on the giveaway promotional T). Owners could even swap their waning device batteries for fully charged ones.
Nearly 22,000 consumers visited the Samsung Galaxy Experience, nearly 11,000 rewards were unlocked via Samsung TecTiles, and more than 3,000 batteries were swapped. The event garnered more than 553 million media impressions—and it made a hugely positive impression on Samsung owners, no doubt solidifying brand loyalty. As one delighted Samsung customer noted, "The perks of being a Galaxy owner are endless."