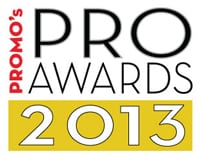 Campaign: Pepsi Max: MAX It Now
Brand: Pepsi Co.

Agency: GMR Marketing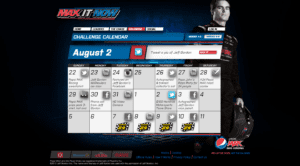 Rather than try to engage with a wide swath of its audience, Pepsi MAX decided to reward its existing fans, and fans of NASCAR driver Jeff Gordon, whom the brand sponsors, with a summertime promotion. Because Gordon's number is 24, the program, Pepsi MAX: Max It Now, lasted 24 days. And because Gordon drives race cars, Pepsi MAX and agency GMR Marketing made sure it was a fast-paced, action-packed campaign.
The promotion consisted of 24 challenges in all, a different one each day, with prizes ranging from branded apparel to flat-screen TVs. Participants garnered points with each entry, and the highest scorer won the grand prize, a VIP experience at Martinsville Speedway.
A dedicated microsite served as the hub of the campaign, complete with a leaderboard, user profiles, and a calendar of the challenges. Visitors could also sign up to receive email and text reminders of each day's events, a surefire way of sustaining engagement throughout the 24 days.
The challenges took place among seven social media platforms. For one challenge, participants were asked to Instagram a photo of themselves with a Pepsi MAXand a piece of Gordon gear; for another they were to post on Twitter, in exactly 24 words, why they preferred Pepsi MAX over Coke Zero; for yet another they were to film and post their own video commercial.
During the campaign, 40,200 unique visitors came to the microsite, spending an average of more than six minutes per visit. Some 4,700 participants completed challenges, generating 16,000 posts on social media. By spreading the events out over a variety of social media, Pepsi MAX maximized its exposure—or rather, its fans did the job for the brand.